Starward whiskies
Established in Melbourne in 2007, Starward quickly developed a cult following for its experimental small-batch releases that have since been recognised worldwide. Since then the Melbourne distillery has become the most awarded distillery at the 2022 San Francisco awards. Don't miss out on the next Club-exclusive offering from this distinctively Aussie distillery – join the Club today.
STARWARD'S HISTORY:
Starward Distillery was established in 2007 in the Qantas Maintenance Hangar at Essendon Airport by David Vitale, and from humble beginnings and in the space of only a decade it's become the flagship of Australian craft whisky and an Australian whisky icon.
It's a little-known fact that Starward's founder David Vitale is actually a frustrated beer brewer. His passion for craft beer goes back decades, and it wasn't until he was working for Lark Distillery in the mid 2000s (yes, every Aussie whisky story links back to Bill Lark...) that his beer passion expanded to include whisky. David saw strong parallels between craft beer and single malt, especially the passion of people coming together to create something special, not to mention of course that the first half of whisky production is essentially crafting a beer. The Tassie effect was working, whisky overtook beer as his favourite drink and a plan began to form…
With a simple vision to create a uniquely Australian whisky that he could offer the world with pride, David started raising capital in 2007 and got the keys to the Hangar on July 1, 2009. Well aware of the potential of what he was starting, David built the distillery with the future in mind, with production running virtually 24/7 on a pair of 1800/600 litre Knapp Lewer stills and it wasn't long before he was producing over 1,000 bottles a day.
In a stroke of genius David concluded that a traditional approach to whisky production was only ever going to create a traditional whisky, so instead he hired brewers and wine-makers to craft a distinctive Australian spirit that borrows as much from brewing and wine-making as it does traditional methods of distilling. The team's fresh approach to whisky-making challenged conventions and norms, the result being interesting whiskies that celebrate innovation and the distillery's hometown of Melbourne, a city surrounded by some of Australia's leading wine regions and the microbrewing capital of Australia.
With an abundance of wineries just a short drive away, it seemed obvious to source barrels locally. Not only would the whisky reflect the provenance of the barrels, it would create something unique and distinctly local, perfectly reflected in the distillery's two highly awarded flagship drams; Solera matured in Apera barrels and Nova matured in red wine casks.
Finally, it's all about the location… taking advantage of Melbourne's unique climate, Starward is able to mature its whisky at a much faster rate than the damp cold glens of Scotland. This rapid maturation and the use of virtually wet casks resulted in a delicious, ground breaking whisky sold at an unheard of price-point for an Australian craft whisky… and a cult following soon followed.
Of course, it wasn't all smooth sailing. Selling a craft product at mainstream prices is not an easy game, and the purse strings were kept pretty tight for the distillery's first decade. However, fortune favours the brave and a huge breakthrough came in 2015 when Distill Ventures, an independent global business accelerator that works with craft drinks brands took a stake in Starward, giving Vitale the chance to make his dream come true. Beyond supporting investment in the team, plant & equipment, and of course whisky, David refers to DV as his "40 tonne bulldozer" that removes any roadblocks in ensuring Starward continues its trajectory to becoming a global whisky icon.
As David said, taking a traditional approach to whisky production was only ever going to create a traditional whisky, so instead he hired brewers and wine-makers to craft Starward, and the hallmark of this philosophy is evident in everything the distillery does.
Quite fittingly Starward's malted barley is actually prepared for craft beers, specifically a darker coloured malt – somewhere between a Pale Ale and an Amber Ale. This allows their washbacks to drive flavour and produce distinctive malty, cereal notes and that luscious mouth-feel we love. Continuing the craft brewing theme, they use a special house blend of brewing and distilling yeast to create specific flavours, resulting in a complex, fruity and aromatic wash, that creates the foundation of the flavour profile of all Starward whiskies.
Of course Starward doesn't use run of the mill stills, adapting theirs in a few important ways to create a light and fruity spirit that's more like an eau de vie than a heavy Scotch new make spirit. Given Melbourne's ever changing and less than reliable weather, the spirit still has a custom jacket on the neck to enable consistent spirit to be produced no matter the temperature. It also helps the team explore different distillation profiles for their experimental small batch Starward Projects.
The new make spirit is only part of the story though: a huge amount of flavour and all the colour comes naturally from the casks, specifically selected from some of Australia's leading wineries, such as Yalumba, Penfolds, Wolf Blass, De-Bortoli, and Wynns. Ranging in size from 100 to 300 litres, these include American and French oak, giving the distillers a wide selection of depth and complexity at their fingertips. Having spent four to seven years full of wine, these barrels retain a huge amount of oak character and are infused with both sweet and savoury wine characteristics, and of course the tannins big Aussie reds are known for.
Melbourne's climate is really evident in the maturation process, with huge temperature fluctuations on summer days and even during the cooler months, the barrels are always hard at work with the spirit expanding and contracting, interacting with the wood to create a richly flavoured whisky in just a few years. While there's no hard and fast rule as to how long the whisky needs to mature (as long as it's in there for the minimum two years required to be called whisky in Australia), in Starward's experience, around three "Melbourne years" is about right. Of course, the team ultimately decides when any individual barrel is ready.
Unlike whisky producers in the northern hemisphere, Melbourne's dry climate also means the whisky actually increases in ABV, rather than decreasing while in the barrel. Thus the barrels are filled at a lower than normal 55%ABV, and with minimal intervention to the casks – they're normally filled as delivered from the winemaker – sometimes still soaking wet with wine. This is somewhat unusual, as barrels are normally re-coopered and charred before being filled with new make. This results in the delicate tastes and textures from the wine carrying over to the whisky, highlighting its red wine provenance.
In June 2022 Starward became the first Australian distillery to take the top honour in the San Francisco World Spirits Competition's 22 year history, scooping 12 Double Gold and 3 Gold medals, more than near to 5,000 of the world's greatest distilleries from around the world, including Scotland, Japan, USA and UK.
Love Starward whiskies? Here's what you're missing…
HOW does the CLUB WORK?
It's simple.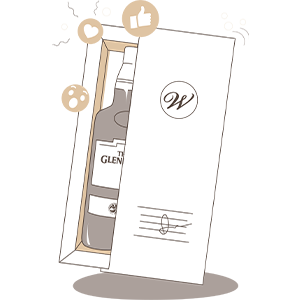 We bring you whisky
Every month we deliver you an exceptional whisky. You can elect to receive 1 or 2 bottles per month, which we call your standing order.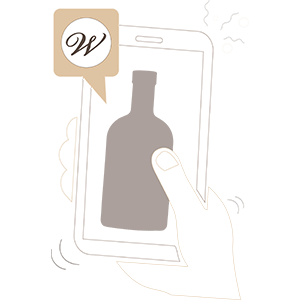 You say when
Skip monthly deliveries as many times as you want with just one click and we'll only charge you for what you drink.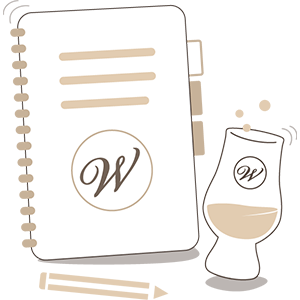 Stock up & explore
Every month you can Double Up your standing order, or Add In one of our rare and unique feature whiskies.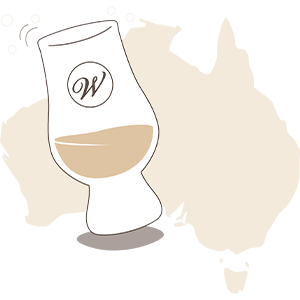 Live your best whisky-life
In between deliveries, enjoy our awesome Member Perks like 20% off drams at our partner bars and guided tastings with the distillers themselves.
That's it!
No joining fee, no minimum order, cancel anytime and only pay for what you drink. Our massive buying power means you'll be able to access superstar whiskies for only $110 - $145 each month, making us Australia's best whisky club.
Get started
Choose your Membership
TENS OF '000S OF MEMBERS LOVE US
Hear it from Australia's biggest whisky community

REBECCA MYERS
Fantastic whisky. Great quality. Wonderful customer service. Regular competitions with awesome prizes. Also the ability to opt out each month if necessary or add more to your order!"Member since 2019

LEE BIDDULPH
"The ability to access and taste some of the most amazing and exclusive whisky at an affordable price is more than enough reason to recommend it but to top it off with some fantastic events and bars is just brilliant!! My cabinet has NEVER looked so good!"Member since 2018

RAYMOND PRATT
"This is the best way to enjoy premium Whisky (and the occasional Whiskey). Straight forward, no gimmicks, no tricks just get what you pay for. Keep up the good work Bertie and team."Member since 2016

RICHARD BROWN
"I joined because I was tired of the supermarket selection of whiskies and I found my new 'home'. The selection and choices are fantastic and price point is very good for quality whisky."Member since 2016

FIVE STAR AVERAGE RATING
Click here to see what the rest of Australia's biggest whisky community loves about the Club!

JONATHON WEAVER
"I have continually been delighted by the team at The Whisky Club. The offerings each month have been excellent. Such a great introduction in to the world of whisky. You simply cannot lose!"Member since 2018