Australian Whiskies:
Like all best things in life, Australian Whisky deserves a list with the best of the best. Since the revival of Australian Whisky (following the end of the Prohibition Distillation Act in Tasmania), renowned brands like Lark, Starward, Morris and Sullivans Cove have consistently topped the list for many whisky collectors, gathering countless awards along the way.
Given the global demand for Australian whisky, we were determined that Club members wouldn't be missing out on any Aussie special releases. This was the start of a long and great relationships between The Whisky Club and many of the most prestigious Australian whisky brands and amazing hidden-gem distilleries that were too good to remain hidden. Therefore, we came up with a list of the best Australian whiskies released by The Whisky Club.
What makes Australian Whisky so unique?
The Australian whisky industry has incorporated innovations to remain ahead of the game in the creation of top-quality whiskies and new flavours. The perfect climate, local production and crystal-clear water have also been an advantage for Aussie producers.
Brands like Starward have used local wine barrels to mature their spirits. On top of that, Melbourne's climate has helped to accelerate the maturation process, making them one of the biggest whisky producers and the first commercial scale single malt distillery in the country. In 2022, it also received a significant milestone when the distillery earned top honours at the San Francisco Spirits Competition.
Due to its many incredible whiskies and distilleries, Tasmania has become the whisky-region-to-watch inside the Australian whisky scene. Names like Lark, Sullivans Cove, and Hellyers Road have achieve national and international recognition.
Today, Hellyers Road Distillery has become the biggest selling local whisky in Australia, and it can also be found all around the globe. Their trademark is fruity notes and rich malt characteristics, using predominantly Tasmanian barley. Their peated whiskies comes from a very small amount of peated barley imported from Scotland.
We can't talk about Tasmanian Whisky without mentioning Lark Distillery, responsible for the rebirth of whisky production in the island and bringing Australian whisky back to the scene. Lark has also become another local legend to take the world after one of its founders, Bill Lark, was inducted into the Whisky Magazine Hall of Fame (a first for the southern hemisphere). After that, it gathered many World Whiskies Awards in the following years with its innovative Tasmanian single malt and blended whiskies.
With no further introductions needed, we've rounded the top 10 Australian whiskies from the Club that you need in your shelf (if you were lucky enough to get them all):
Lark The Rising Tide
In partnership with The Whisky Club, The Rising Tide was crafted by Bill Lark and his successor, Chris Thomsom. The result was a marvellous blend of six Tasmanian single malts, handpicked by Bill himself and showcasing the best of the region and distilleries.
Morris Tokay Barrel
Crafted exclusively for The Whisky Club, this Morris Tokay Barrel was so special that it took the world in no time after its release. Winning Double Gold medal at the world's most prestigious spirits competition, the 2022 San Francisco World Spirits Competition, and Master at the Spirits Business Luxury Masters 2022.
Matured in rejuvenated wine casks and finished in hand selected fresh Topaque barrels, this amazing Australian whisky from Morris of Rutherglen is a sitcky, decadent dessert whisky for connoisseurs and enthusiasts.
Starward Pedro Ximenez Cask
After smashing awards through and through during the San Francisco World Spirits Competition 2022 and 2023, Starward is ready for another round with this new sherry bomb release in partnership with The Whisky Club.
This is the first Staward in Pedro Ximénez in 7 years and, being one of the first ones to use this type of cask in Australia, some of their older PX cask releases can now be found for more than $800 in the secondary market. This new Staward Pedro Ximenez Cask brings a big mulberry jam & raisin toast palate backed up by fruitcake, caramel, and cacao nib. Yummy!
Sullivans Cove French Oak
The Sullivans Cove French Oak is a part of Australian whisky history. It was the first whisky not from Scotland or Japan to win "World's Best Single Malt" at the World Whiskies Awards, back in 2014. A single cask whisky aged in French Oak ex-tawny barrels, with only 516 bottles coming from that batch in 2013 (HH0525).
As most of the bottles were sold (and probably opened) before the awards, we've managed to get our hands to one bottle of this legendary whisky and sold it to one lucky member through one of our ballots. Some of the remaining unopened bottles had a price tag of $25,000, but the lucky winner only needed to pay $525, an amazing price for this piece of whisky history.
Lark 30th Anniversary Edition
To help celebrate 30 years since Bill and Lyn Lark (famously know as the Godparents of Tasmanian whisky) revived the Australian Single Malt industry, Lark and The Whisky Club crafted an epic whisky: Lark 30th Anniversary Edition.
In the words of Bill Lark this whisky is "just sensational. Truly one of the best Lark whiskies I've tasted. Perfect to celebrate 30 years.". Lark 30th Anniversary Edition is a combination of 65% Port, 25% Sherry, 8% Bourbon, and 2% Rum casks that, once combined, were further finished in rich Australian Muscat casks.
Archie Rose Solera Strength Rye
The three-time-voted World's Best Rye Whisky got an upgrade as a Whisky Club exclusive. The meticulously hand-crafted rye whisky was added to the solera vat to combine with a small portion of every batch whisky Archie Rose has ever released.
The result was delicious notes of Vanilla éclairs and sherbet, apricots and peaches, toffee, ice-cream and creaming soda. Topped with a beautiful amber with copper highlights colour.
Hellyers Road 21 Year Old Single Cask
This is officially the oldest bottling of an Australian single cask whisky to date! This single malt was fully matured in American Oak Cask and distilled by one of the founders of the modern Australian whisky industry back ion 2002.
Two decades later, the result is an impressive natural cask strength single malt smoother than silk and full of flavours. Think notes of tropical fruits and orange blossom, alongside waves of thick butterscotch and soft nuttiness. This Australian whisky is definitely a collectable piece of Tasmanian whisky history.
Corowa Peated Single Malt
This exclusive single malt from Corowa was specially crafted for our members who are fans of peated whisky, fulfilling their anticipation for an Australian smoky expression that rivals the famous region of Islay in Scotland.
The malt comes from the same supplier as Octomore (famous for being the most peated whisky in the world), and it was combined with Australian production and maturation methods. Expect tropical fruit, vanilla, rich smoky peat, honey, and campfire coals. A peated Aussie whisky as it should be hand-crafted on the banks of the mighty Murray River.
Overeem Tokay Cask
Matured in Port and Sherry casks before a second maturation in South Australian Tokay casks, this Overeem is a perfect example of what the distillery has to offer at its best. Created for members of The Whisky Club by one of Tasmania's whisky pioneers, this single male is jammed with juicy orange, Jersey caramel and milk chocolate. Another perfect whisky to have at the at the top of the whisky shelf.
Starward Tawny Fortified Single Cask
When our Whisky of the Month "Starward finished in Tawny Fortified Casks" was being moved from barrels to bottles, Starward noticed that some casks were really standing out! That's when the idea of bringing an intensified, cask-strength version of this fabulous whisky came to fruition. Aging it further and dialling up in flavour, this became a very special limited-edition of a Whisky Club success. Definitely worth mentioning and closing this list with the best Australian whiskies released by TWC.
HOW does the CLUB WORK?
It's simple.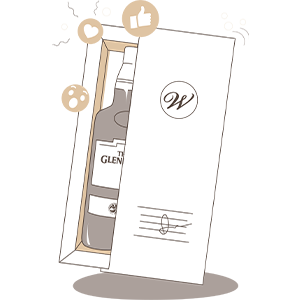 We bring you whisky
Every month we deliver you an exceptional whisky. You can elect to receive 1 or 2 bottles per month, which we call your standing order.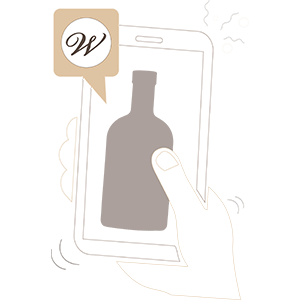 You say when
Skip monthly deliveries as many times as you want with just one click and we'll only charge you for what you drink.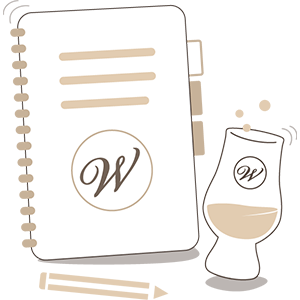 Stock up & explore
Every month you can Double Up your standing order, or Add In one of our rare and unique feature whiskies.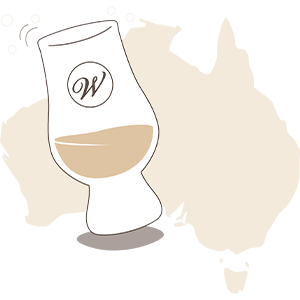 Live your best whisky-life
In between deliveries, enjoy our awesome Member Perks like 20% off drams at our partner bars and guided tastings with the distillers themselves.
That's it!
No joining fee, no minimum order, cancel anytime and only pay for what you drink. Our massive buying power means you'll be able to access superstar whiskies for only $110 - $145 each month, making us Australia's best whisky club.
Get started
Choose your Membership
Enjoy UNMATCHED MEMBER PERKS
We do Australian whisky right
Our Members enjoy exclusive access to good times with discounted whisky at Australia's top whisky bars, regular whisky-dream-holiday giveaways to Australia's best distilleries, special pricing on the best whisky events and experiences around Australia and of course some of the best whisky from Australia and the rest of the world money can buy, made specially for the Club!
Whether you're a collector, a connoisseur or just looking forward to that casual Friday night dram, join free today to unlock a world of whisky fun.
Step into whisky heaven
OVER 35,000 MEMBERS LOVE US
Hear it from Australia's biggest whisky community

REBECCA MYERS
Fantastic whisky. Great quality. Wonderful customer service. Regular competitions with awesome prizes. Also the ability to opt out each month if necessary or add more to your order!"Member since 2019

LEE BIDDULPH
"The ability to access and taste some of the most amazing and exclusive whisky at an affordable price is more than enough reason to recommend it but to top it off with some fantastic events and bars is just brilliant!! My cabinet has NEVER looked so good!"Member since 2018

RAYMOND PRATT
"This is the best way to enjoy premium Whisky (and the occasional Whiskey). Straight forward, no gimmicks, no tricks just get what you pay for. Keep up the good work Bertie and team."Member since 2016

RICHARD BROWN
"I joined because I was tired of the supermarket selection of whiskies and I found my new 'home'. The selection and choices are fantastic and price point is very good for quality whisky."Member since 2016

FIVE STAR AVERAGE RATING
Click here to see what the rest of Australia's biggest whisky community loves about the Club!

JONATHON WEAVER
"I have continually been delighted by the team at The Whisky Club. The offerings each month have been excellent. Such a great introduction in to the world of whisky. You simply cannot lose!"Member since 2018
Stop scrolling. Start dramming.
Still thinking?
Here's what you're missing…
Seriously exceptional Australian malt whisky, that's what! We'd be lying if we said it's a tough job. There's nothing we love more than tasting our way through some of the country's very best single malt each month with our distillery partners to select their absolute best whisky specially for our Members.

Join the Club today to confidently grow and enjoy a world-class whisky collection accompanied by unrivalled education and guidance straight from the people who made it.
Don't miss another one!
YOU GOT QUESTIONS
We got answers
Still not sure how it works? No problem, we're here to help. To get you started, here are some of the questions we get asked a bit...
Nothing but great whisky