The Balvenie whiskies
The Balvenie is recognised for its innovation and pioneering techniques. Industry stalwart David C. Stewart MBE, the world's longest serving malt master, is credited for introducing the now widely used practise of cask finishing. Join now for the next The Balvenie exclusive release from the Club.
Love The Balvenie whiskies? Here's what you're missing…
HOW does the CLUB WORK?
It's simple.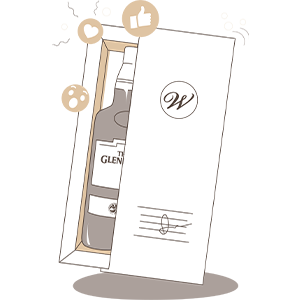 We bring you whisky
Every month we deliver you an exceptional whisky. You can elect to receive 1 or 2 bottles per month, which we call your standing order.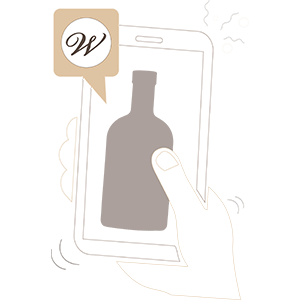 You say when
Skip monthly deliveries as many times as you want with just one click and we'll only charge you for what you drink.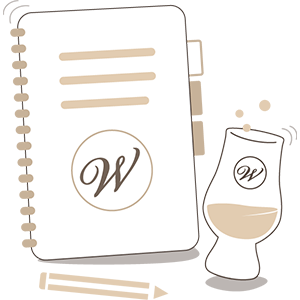 Stock up & explore
Every month you can Double Up your standing order, or Add In one of our rare and unique feature whiskies.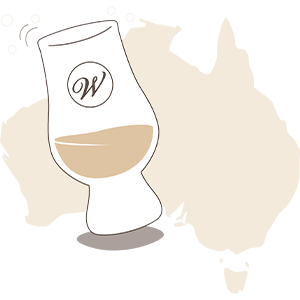 Live your best whisky-life
In between deliveries, enjoy our awesome Member Perks like 20% off drams at our partner bars and guided tastings with the distillers themselves.
That's it!
No joining fee, no minimum order, cancel anytime and only pay for what you drink. Our massive buying power means you'll be able to access superstar whiskies for only $110 - $145 each month, making us Australia's best whisky club.
Get started
Choose your Membership
The Balvenie's History:
Established in 1892 by William Grant in a converted 18th century mansion, The Balvenie Distillery is one of the great success stories of Scotch whisky. Today the distillery is owned by the fifth generation of William Grant's family, making William Grant & Sons one of the longest single-family ownerships in the world.
Having spent his younger years learning the trade at Mortlach Distillery, Grant dreamed of one day running his own distillery. Through endeavour and thrift, he saved sufficient money to realise his dream, and in 1886 Grant and his nine children laid the first stone of the Glenfiddich Distillery in his native Dufftown.
The late 1800s was boom time for Scotch whisky and several other distilleries were moving into the Speyside region, which soon became the biggest whisky producing region of Scotland. Grant was convinced this would threaten Glenfiddich's water source. In response to this threat, and with the intention to build a new distillery, Grant purchased the neighbouring Balvenie House and its outbuildings, and the surrounding 12 acres of land comprising of a strong water catchment area with abundant springs. He acquired second-hand stills from Lagavulin and Glen Albyn and the first distillation took place on 1 May 1893. The distillery was originally named Glen Gordon, after the ruined castle that was repurposed into maltings.
The whisky was an immediate hit with the blenders, and Balvenie promptly found a place in Grant's own range of blended whiskies, particularly the Standfast blend. They must have been doing something right because today at 4,400,000 cases per annum, Grant's is the fourth biggest selling Scotch whisky in the world.
It's hard to stress the importance of the effect that William Grant & Sons had, and continue to have, on the industry. The 1960s and 1970s were difficult times for the industry with many small, independent distillers going out of business. In order to survive, William Grant & Sons expanded their production by adding five new stills, bringing the count to nine, and innovated by introducing advertising campaigns and a visitors' centre. During this period, they also began marketing single malt as a premium brand in its own right, effectively creating the modern single malt whisky category, with The Balvenie single malt being released in 1973.
More than doubling the number of stills of course drastically increased the amount of malt needed, and to that end, their malting floors could no longer provide enough, and they had to start buying malt in. Nowadays, around 15% of the malt Balvenie use is produced on their own floors. Even with nine stills, producing whisky for both single malt and blends meant the distillery was running flat out, with mild relief finally arriving with 1990's opening of Kininvie, and then finally when the eight-still Ailsa Bay was built in 2007, The Balvenie distillery could at last concentrate on single malt.
In 1993 the distillery celebrated its centenary with the introduction of three expressions that form the foundation of The Balvenie: Founder's Reserve 10 Year Old, Double Wood 12 Year Old and Single Barrel 15 Year Old.
Today, The Balvenie is the eighth biggest selling single malt brand in the world, producing some 5,600,000 litres of alcohol a year through its five wash stills and six spirit stills., while its older brother Glenfiddich dominates the top spot. The stills are, of course, one of the most important players in the character of a whisky, and The Balvenie's still design differs little from day one, featuring the 'Balvenie Ball' - a large bulge or boil ball at the bottom of the swan's neck that gives the vapours time to mix before moving up the still. These are also the inspiration for the shape of the neck of Balvenie's bottles. The result is a new make that's sweet with a real honey note to it, and somewhat different to that of Glenfiddich and Kininvie. That being said, Ailsa Bay distillery has exactly the same design for its stills, and its spirit is different again.
Despite its success, little has changed at Balvenie Distillery over the years. Uniquely, it still employs all the traditional crafts of malt whisky making, which they call the 'Five Rare Crafts'. Nowhere else will you find a distillery that still grows barley on its own 1,000-acre farm, malts it on a traditional malting floor, has its own coppersmith to tend the stills, a cooperage to maintain the casks and the longest serving Malt Master in the Scotch Whisky industry, David C. Stewart. By owning all the steps of the process, the distillery's been able to keep a very tight control on quality, thereby protecting the brand's reputation and remaining loyal to its followers by producing consistently marvellous whisky.
David C. Stewart is a living legend and deserves a few words. Born in Ayr on the west coast of Scotland in 1945, he joined William Grant & Sons at the tender age of 17 in 1962, the year before Single Malt Scotch Whisky was first officially exported to England. He became Balvenie's fourth Malt Master in 1974, and his renowned ability to identify the finest casks of whisky for maturation has helped William Grant & Sons earn the Distiller of the Year accolade an unprecedented eight times.
The Balvenie Aged Thirty Years was launched to celebrate his 30 years as Malt Master in 2004, and in 2016 he was awarded an MBE for services to the Scotch Whisky Industry by Queen Elizabeth II.
A keen innovator, it was in 1983 that he started experimenting with maturing whisky in two different cask types in sequence. The result? The Balvenie Classic, the first whisky with what is now known as a wood finish, or cask finish. Released with both 12 and 18 Year age statements, it was replaced in 1993 by the 12 Year Old DoubleWood, which is still on sale today.
Cask finishing is the order of the day for Balvenie's core range, with the 12 Year Old (and now discontinued 17 Year Old) DoubleWood joined by the 14 Year Old Caribbean Cask (rum cask finish), and 21 Year Old Portwood. Of course, there's a range of single barrels and small batch releases from Tun 1401 and Tun 1509, a Travel Retail range including a number of triple cask whiskies, a number of older age releases including 25, 30, 40 and 50 Year Olds. The David C. Stewart Compendium, which is a collection of extremely rare single casks, selected by David himself, was introduced in 2015. Divided into five chapters of five expressions, it serves as a memoir of his contribution to the Balvenie's history. The Stories range was introduced In 2019 "celebrating stories of character, craft and human endeavour", and in 2021 the Rare Marriages range was launched to pay tribute to "David's dedication to designing and building exceptional flavour, through the marriage of rare casks".
TENS OF '000S OF MEMBERS LOVE US
Hear it from Australia's biggest whisky community

REBECCA MYERS
Fantastic whisky. Great quality. Wonderful customer service. Regular competitions with awesome prizes. Also the ability to opt out each month if necessary or add more to your order!"Member since 2019

LEE BIDDULPH
"The ability to access and taste some of the most amazing and exclusive whisky at an affordable price is more than enough reason to recommend it but to top it off with some fantastic events and bars is just brilliant!! My cabinet has NEVER looked so good!"Member since 2018

RAYMOND PRATT
"This is the best way to enjoy premium Whisky (and the occasional Whiskey). Straight forward, no gimmicks, no tricks just get what you pay for. Keep up the good work Bertie and team."Member since 2016

RICHARD BROWN
"I joined because I was tired of the supermarket selection of whiskies and I found my new 'home'. The selection and choices are fantastic and price point is very good for quality whisky."Member since 2016

FIVE STAR AVERAGE RATING
Click here to see what the rest of Australia's biggest whisky community loves about the Club!

JONATHON WEAVER
"I have continually been delighted by the team at The Whisky Club. The offerings each month have been excellent. Such a great introduction in to the world of whisky. You simply cannot lose!"Member since 2018