#wherethefarc
With demand for traditional sherried whiskies surging around the world, Glenfarclas has been clambering to keep up. We've been fortunate to secure this special release with them (and score their very best Sherry casks!) thanks to our longstanding partnership with the Grant family and the team at Glenfarclas – but with unprecedented growth they've also experienced growing pains coupled with delays through covid.
Sadly this recently resulted in a slight kerfuffle at their bottling line as they were 'a few corks short' for our bottles; and rather than compromise on quality with anything less than the very best corks, they held up production on the rest while they waited for more from Portugal.
Imagine our surprise then when only those bottles fortunate enough to have been corked prior to "Corkgate" arrived here in Australia on time, while the rest is still coming!
As always, we want to be fully transparent with our Members in all matters, including this late shipment from Glenfarclas.
It's your Club after all, and it's your whisky, made exclusively for you, so you deserve to know where exactly it is.
So, where is it?
Tracking Update: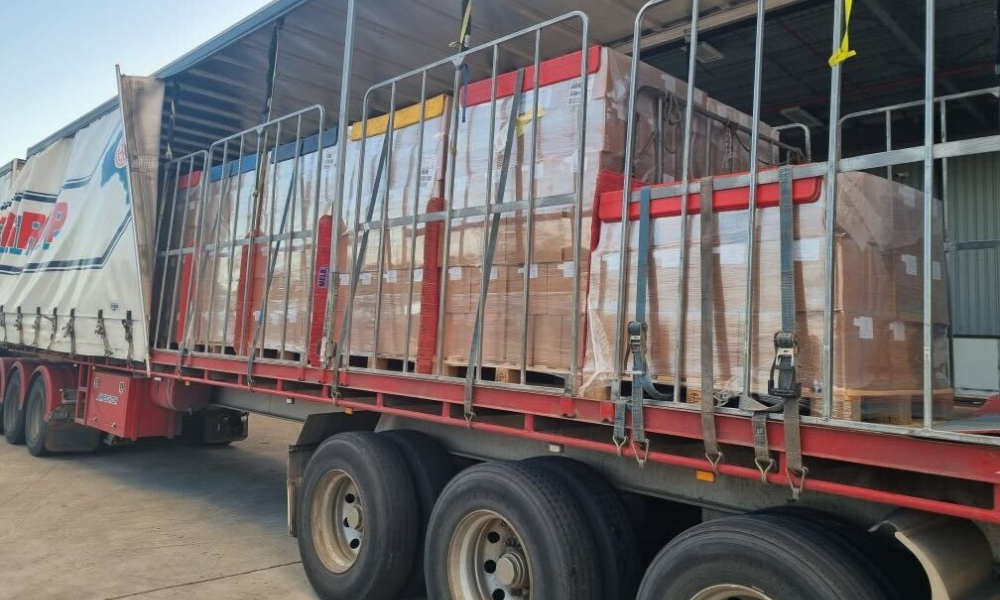 The remaining bottles arrived in our Sydney warehouse on Monday 12 September. This will now be packed and dispatched to the far corners of our whisky loving nation!
On a more serious note, please rest assured that alongside Glenfarclas we've done everything we can to speed up all variables in our control like customs clearance, transfer to our warehouse, and overtime staff through the night and weekends to fulfil orders.
From the bottom of our whisky hearts we apologise for the inconvenience to those Members who are impacted, and fifth generation Glenfarclas owner John Grant says: "We're terribly sorry, and for the guys who maybe have to wait for 1 - 2 weeks, please wait, don't be disappointed by missing out".
Thanks for your patience and loyal support of the Club – our strength in numbers means the world's best distillers are pulling out their best casks, just for us here in Australia, and we couldn't do it without you.
Stay tuned for updates and drop us a line if you have any questions.
Slàinte mhath!
The Whisky Club is Australia's biggest whisky club many times over - and for good reason. Join us on an epic whisky journey now.
As a proudly Tasmanian family business we're based in Hobart, bang in the middle of Tassie whisky heartland, and our Friday 'tasting and testing' sessions can get pretty involved when a local distiller or two drops in with something special from a cask... someone's got to do the hard work! So if you make it down again after the covid crisis, give us a yell, we love to catch up with our Members and who knows what delights are on the tasting table that afternoon!
In the meantime we look forward to welcoming you into our whisky family and sharing some great drams and good times at home along the way.
Cheers
Bertie, Emily and the team.
PS If all this sounds like your calling in life (and you're good at dad jokes and marketing, whisky or design), drop us a line, we might just have your dream job waiting for you.
Recent Club Classics
Here's what you've been missing…
Seriously exceptional malt whisky, that's what! We'd be lying if we said it's a tough job. There's nothing we love more than tasting our way through some of the world's very best single malt each month with our distillery partners to select their absolute best whisky specially for our Members.

Join the Club today to confidently grow and enjoy a world-class whisky collection accompanied by unrivalled education and guidance straight from the people who made it.
Don't miss another one!