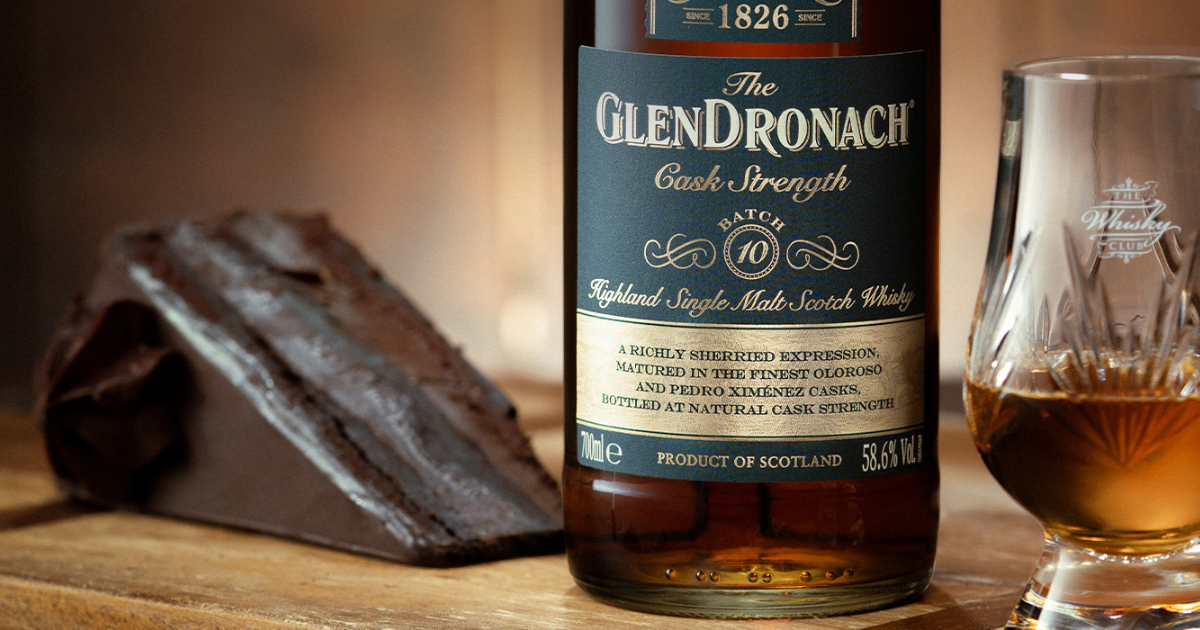 Cask Strength 101
October 28, 2021
/ 2 mins
Who doesn't love a good cask strength whisky — those big, bold flavours leaving a delicious wake of warmth on the way down. Ahh… And the best bit? You get to choose your own whisky adventure.
Cask strength whisky is drawn straight from the cask. Nothing is added to it, and nothing is taken away. It's like being in the warehouse drinking straight from the barrel.
After distillation and maturation, whisky is often diluted with water before it's brought down to 'bottling strength' at around 40-46% alcohol by volume (ABV). Why? Well, so it's a little easier to drink and so that each batch of whisky is consistent. And whisky also tastes different depending on the alcohol content.
But not cask strength, no siree, it's straight from the barrel to the bottle. It's also non-chill filtered which means none of the oils (flavour molecules) have been removed after maturation. So occasionally it might go a little cloudy. Perfectly natural.
Cask strength whiskies are considered more robust and intense. That's because the molecules that make up what our nose and tastebuds detect as aromas and flavours are bound to alcohol and not water. And that's why you get those robust flavours.
A lot of single malts sit somewhere between 40% and 50% ABV (by law, Scotch whisky must be a minimum of 40% ABV). But a cask strength whisky usually sits much higher. Depending on how old the whisky is, it's usually above 50% but can go as high as 70%+.
Whisky is predominantly filled into casks in Scotland around 63.4% ABV. This is the optimal strength for cask maturation. And why's that? This percentage of alcohol gives the spirit time above and below 60% ABV in the cask, which helps with the solubility of the sugars in the oak. As a rule of thumb, the longer the time the spirit has spent in a cask in Scotland, the lower the ABV will be.
As we said, cask strength whiskies let you choose your own adventure; cask strength is like a concentrate or an essence and you get to be the Master Blender — you can add water to bring it down to your sweet spot. If you head over to your account, you'll find your very own alcohol reduction calculator to help you work out how much water you'll need to get your dram to your preferred strength.
Alright, enough talking and more tasting. Now we're going to take a look at four whiskies that are similar to our world-first release and hotly anticipated GlenDronach Cask Strength Batch 10 to whet your whisky appetite.
All of these are NAS (no age statement) natural cask strength whiskies and are all Sherry-cask matured. They all pack a punch on the palate, too. Try out these cask strength Sherry Favourites to explore the flavours and nuances this style has to offer.
Aberlour A'bunadh Batch 69
ABV: 61.2%
Cask Type: Spanish Oloroso Sherry butts.
Nose: Deep with spice, praline and spiced orange.
Palate: Full with black cherries, ginger and dark chocolate.
Finish: Long and balanced, caramelised sugars with a touch of oak
Notes: Malty with heavy Sherry cask influence. There's a nice sweetness with hints of toasted oak. Rich and indulgent, this is a heavy whisky that coats the mouth with oiliness. This whisky sits front to mid-palate and showcases some lovely citrus notes alongside sweetness and brightness.
Glenfarclas 105
ABV: 60.0%
Cask Type: Sherry Hogsheads and Butts
Nose: Caramelised malt, toffee apple, fruitcake, treacle and candied orange.
Palate: Chewy toffee, orange, dried fruits and light spice
Finish: Oak spice, chocolate and white pepper.
Notes: The world's first commercially available cask strength whisky. The Glenfarclas spirit really shows through, as the only distillery in the line up with direct fire stills, you can see a touch of earthiness which helps their distinctive distillery character. The raw spirit showcases on the palate alongside the fruitiness from the Sherry. It's a meaty spirit that presents at mid to back-palate and gives you a good understanding of why it holds up so well in time with Glenfarclas' old age statements.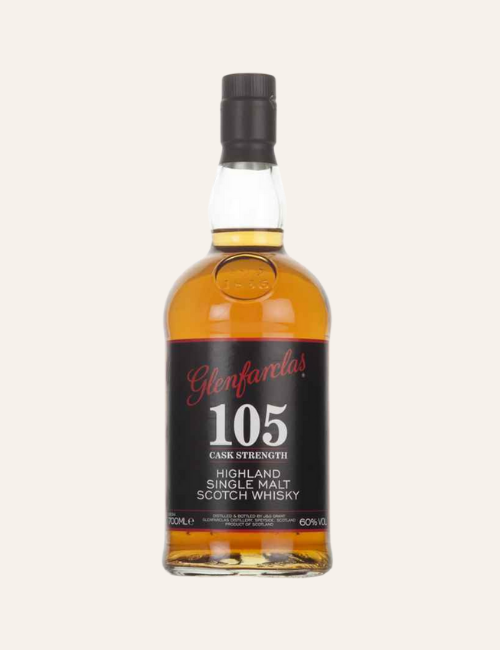 Glengoyne Cask Strength Batch 008
ABV: 59.4%
Cask Type: 1/3 Sherry Casks, 2/3 Refill Casks, and a smattering of Bourbon casks.
Nose: Fresh malt, sweeter notes of buttery toffee popcorn, apple pie and white chocolate.
Palate: Ripe bananas, fresh orange, chewy toffee and baking spices.
Finish: Cooked orchard fruit with chocolate and cinnamon.
Notes: This spirit shows floral and fruit characteristics alongside the dried fruits of the sherry. The spirit sits across the middle palate. The refill casks ensure the Sherry influence doesn't overpower the spirit and has slowly integrated the vanillins (an organic compound in the cask) to make this a very creamy dram with more subtle fruits than the others.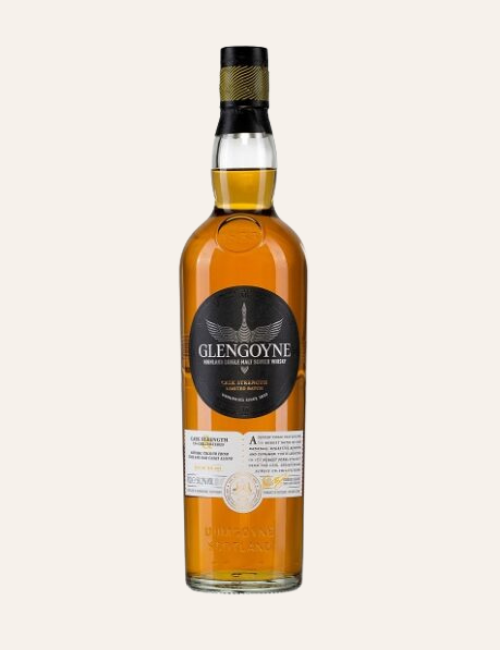 Tamdhu Batch Strength 004:
ABV: 57.8%
Cask Type: Oloroso Sherry oak casks
Nose: Elegantly spiced oak, vanilla and freshly shelled nuts.
Palate: Summer berries and cream. Warm biscuits, oak spice and candied orange.
Finish: The rich spiciness builds, then reveals sultanas, citrus zest and brown sugar.
Notes: A robust spirit filled with old oak and nuts. The spirit sits mid-palate with great depth and complexity. The old oak gives it a bit of funk but also delivers elegance and decadence. Malty, sweet and dried fruit-centric, this is a must-try for Sherry cask lovers.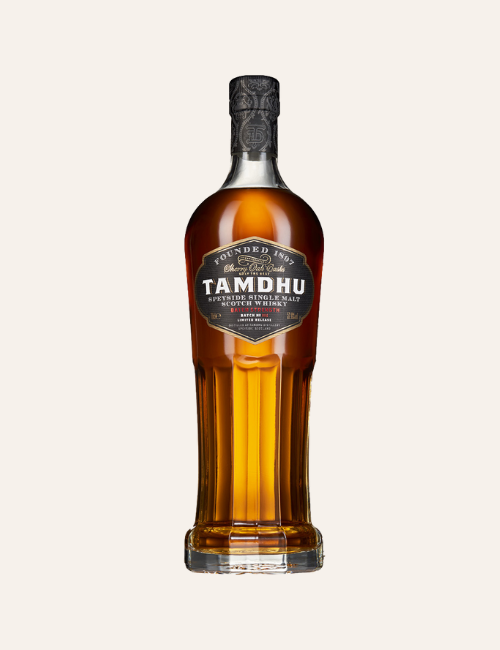 GlenDronach Cask Strength Batch 10
ABV: 58.6%
Cask Type: Oloroso and Pedro Ximénez casks.
Nose: Mocha, apricot and baked orange chocolate cake, with roasted almond, walnut and raisin on a base of aromatic toasted oak.
Palate: Richly spiced fruitcake with nectarine, dark cherry and honeyed sultana.
Finish: Delicious and vicious. Lingering ripe apricot layered with ginger jam and indulgent caramelised date.
Notes: Rich and indulgent, the overripe fruits fill the glass alongside butterscotch and malted barley. The GlenDronach sits mid to back palate with a slick oiliness that coats the tongue with luscious dried fruits and a thick sweetness from the Sherry casks. This whisky is hugely viscous as it fills the mouth and has a huge lingering presence on the finish of caramelised dried fruits and butterscotch alongside richly spiced old oak.

It's a treat to be able to sit down and nose these whiskies side by side to taste the different spirit styles and how the Sherry casks have influenced them. So, if you get the chance, line them up and try them out. You should be able to get your hands on them at your local. Except the GlenDronach Cask Strength Batch 10 — you won't find it anywhere else in the world.

There's still time to get your hands on a bottle. If you're not a Member yet, join free now to secure yours. Click on the link below to join the Club!
Ready to receive world exclusive whisky?