David Vitale on The Whisky Club and Starward Distillery
November 02, 2023
/ 4 mins
This month, we're celebrating all things Aussie whisky as we gear up to send Members the Starward Pedro Ximénez Cask — our latest exclusive release with the pioneers of PX in the Aussie whisky world. (Fun fact: it's the eighth time we've collaborated with Starward distillery.) We had a chat with Starward's founder, David Vitale, to talk all things Aussie whisky and our ongoing collaboration: Starward x The Whisky Club Wood Finished Series.
How is the Starward Wood Finished Series made for The Whisky Club different from Starward's other releases, and what makes them special?
"We typically use locally sourced wine barrels that are either ex-table or ex-fortified. For The Whisky Club, we deliberately look to source interesting barrels from our local and overseas partners – Cognac barrels from France, PX barrels from Spain and Tawny barrels from South Australia. With the Wood Finished Series, our team leaned into the barrel, letting that do all the talking – more than we would usually do in other Starward releases."
---
"At this point, this will probably be a one-off release!"

— David Vitale, Starward Distillery founder, on the Starward PX Cask created exclusively for The Whisky Club
---
How does our PX collaboration differ from Starward's other releases?
"Our team has a history of success experimenting with fortified barrels. We love PX whiskies and have done a few iterations in the past. But this is the biggest PX release we have ever done. We've been able to source some amazing PX barrels from Spain that previously held their intensely sweet and dark dessert Sherry for almost four years. Our red wine barrel matured whisky took on all those intense dried fruit and toasted oak flavours, resulting in an expression that's almost a bit of a Sherry bomb – very different from our usual whisky."
You created the first Aussie whisky fully matured in Pedro Ximenez with the New World Project PX Cask whiskies starting in 2011. Why do you think nobody had attempted it before you, and how do you think it's changed the demand for this type of cask in Australia?
"We've always looked at what other distilleries and blenders have done – and loved the lusciousness of PX casks. Sourcing was challenging in the early days and access to quality international wood has become much easier. We love the flavour profiles of PX whiskies and definitely hope to see continued demand for these in Australia."
Will Starward release another PX cask in future?
"Never say never! We've found some awesome Australian PX barrels but unfortunately there just isn't enough available.
"At this point, this will probably be a one-off release!"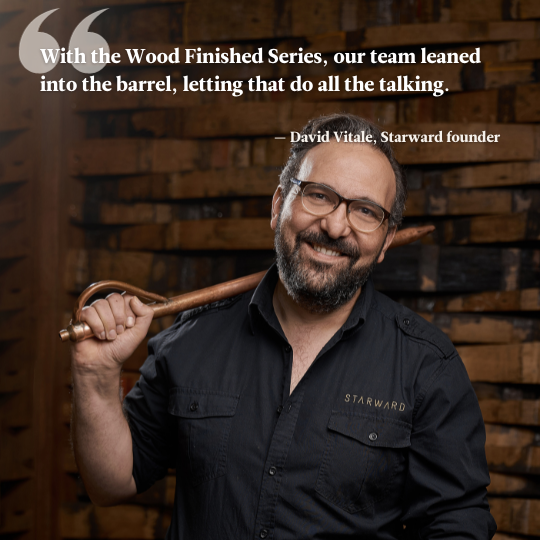 ---
Ready to receive world exclusive whisky?