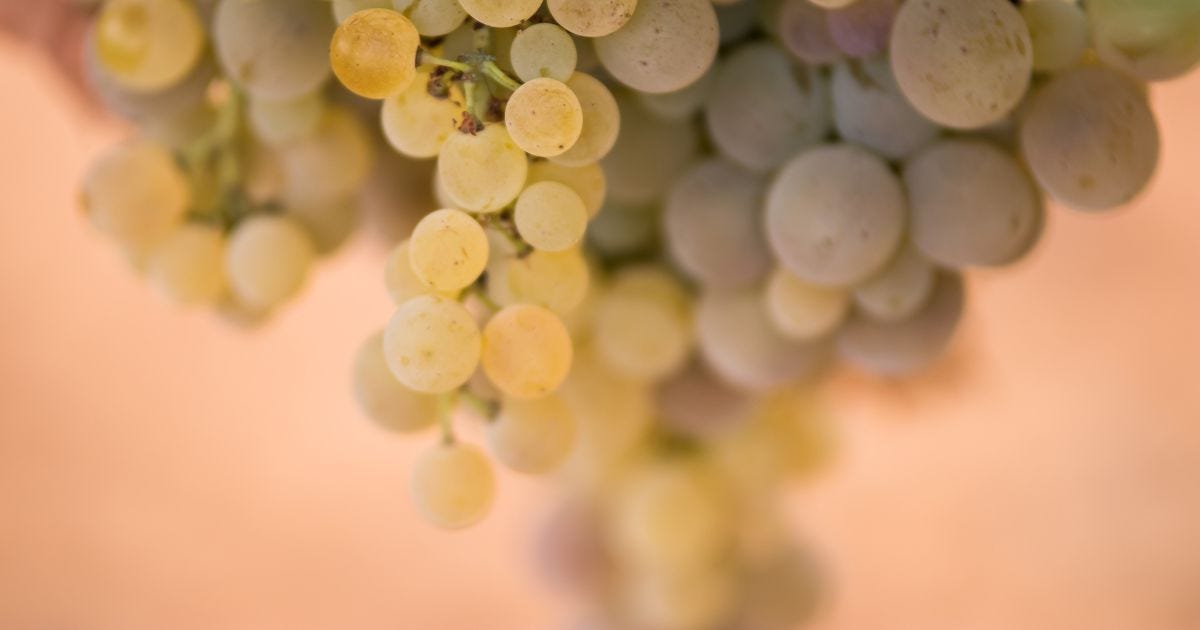 Why everyone loves Pedro Ximénez
October 19, 2023
/ 3 mins
There's one cask type that single malt lovers can't get enough of. If you guessed Sherry, you're bang on. But there's one type of Sherry in particular that whisky lovers regard as the crème de la crème.

Pedro Ximénez, take the stage.
Read on to get the lowdown on the Sherry on top.
Pedro Ximénez (aka PX) is a white Spanish wine grape variety that grows in a handful of Spanish wine regions, most commonly in the Montilla-Moriles region. Grown in warm climates, the grapes are dried in the sun almost to the point they become raisins, and all that time in the sun leads to an ultra-sweet, intense, desert-esque wine.
What's the Difference Between Wine and Sherry?
Sherry is considered a wine and it is made the same way, but there are additional steps. Sherry can be made from Palomino (the most common), Pedro Ximénez and Moscatel grapes.
Just like wine, Sherry is made from crushing, fermenting, and maturing grapes. But where wine ends, Sherry begins.
From here, the winemaker fortifies the wine to around 15% ABV and puts it in wooden casks to mature. (Most wines are between 12%-15% ABV but Sherry sits between 15%-22% ABV.)
How does Pedro Ximénez affect the whisky?
Whisky aged in Pedro Ximénez casks picks up much of the luscious, decadent and viscous nature of the Sherry. These whiskies are generally packed with dried fruit and raisin aromas and boast smooth, syrupy finishes. Pedro Ximénez Sherry is dark, but whisky aged in Pedro Ximénez casks is a golden amber colour that varies depending on the amount of time in the cask.
Fun fact
Starward was the first Aussie distillery to fully mature a whisky in an ex-Pedro Ximénez Sherry direct from Spain. First launched in 2014, these original Starward New World Projects PX Casks regularly hit $500+ when they pop up on the secondary market.
Best Pedro Ximénez whiskies to try
---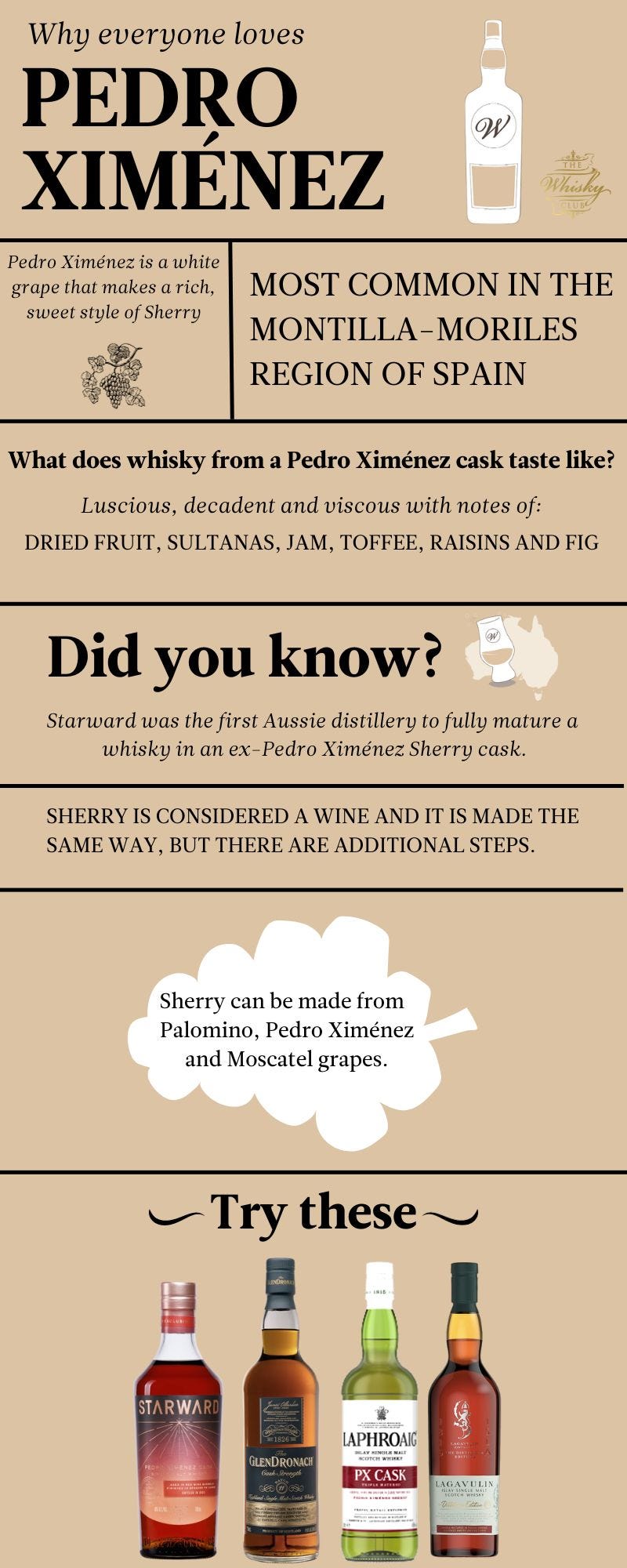 ---
Ready to receive world exclusive whisky?