Five reasons why Speyside whiskies are so special
Of the five Scotch whisky regions — Campbeltown, Highland, Islay, Lowland and Speyside, the latter is about as close to a whisky-lovers paradise as you could get. A luscious sub-region in the Highlands, Speyside is the most densely populated with distilleries — and some of the most famous at that. Here's five things you should know about the stunningly beautiful and whisky plentiful Speyside region.
It's a whisky heaven.

The region's known for its luscious glens and the River Spey. But it's most famous for making whisky. Nearly half of the whisky distilleries in Scotland are in Speyside and more than 60% of Scotch single malt is made in the region. See? Heaven.
---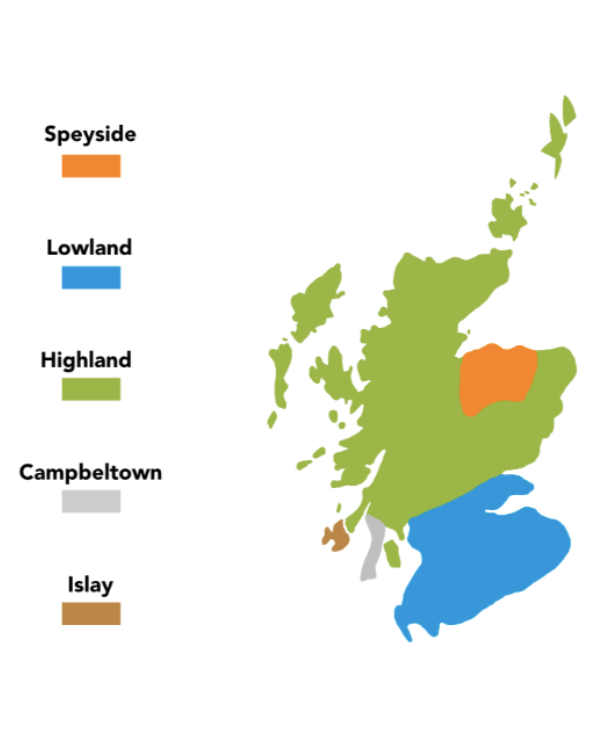 ---


It's the home of whisky giants.

Not only is there a distillery in every glen, but Speyside is also home to some of the most iconic distilleries in the whisky world — Glenfiddich, Glenlivet, The Macallan, The Glen Grant and The Balvenie.

There's truly something in the water at Speyside.

The region's namesake, the crystal-clear River Spey that winds through the luscious glens, plays a huge part in Speyside whisky's characteristics. The soft, mineral-rich water lends itself to smooth, complex and elegant whiskies.

It's a Goldilocks whisky climate.

Speyside's climate and geography are perfect for growing barley. Warm and dry, the region is teeming with barley farms.

Classic Speyside flavours. The place where whisky is made plays a huge part in how it tastes, and so the different whisky regions produce very different-tasting whiskies. Typical flavours in Speyside whiskies include fresh orchard fruits with underlying creamy vanilla sweetness, a rich-malt base among dried fruits and light spices.

Anybody else thirsty right about now?
If you're keen to try a quintessential whisky from this region, get your hands on our exclusive Glen Grant 13 Year Old — a phenomenal example of traditional Speyside whisky.

Hand-selected by one of Scotland's longest-serving distillers, Master Distiller Dennis Malcolm, it's a marriage of seventy-five casks of Vintages from 2008 & 2009.

If you're not a Member yet, join the Club free now to pour some of this Speyside goodness in your glass.
---
Ready to receive world exclusive whisky?