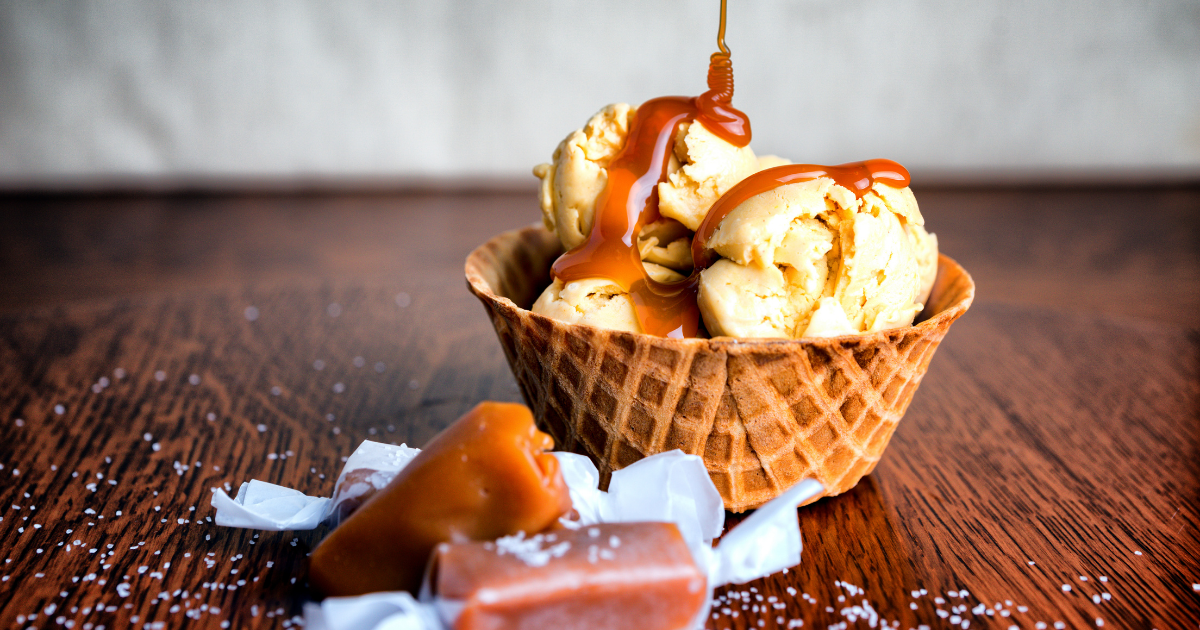 Salted Caramel Whisky Sauce
February 17, 2022
/ 2 mins
Salt. Caramel. Whisky. What a combo — few ingredients, many possibilities. March's Old Pulteney 2010 Cask Strength has given us the taste for all things salted caramel. Whip up this super simple saucy sensation and thank us later.
You can drizzle it over ice cream, popcorn, pretzels, brownies, mix it through yoghurt or chop us some apples and dip it into this gooey goodness.
You can also eat it straight from the jar. No judgement.
Alrighty, here we go.
Ingredients:
100g butter
100g dark soft brown sugar
397g tin of condensed milk
1 vanilla pod, split, with the seeds scraped out
75ml double cream
4 tablespoons of whisky — your choice
1 teaspoon sea salt flakes

Method:
1. Put the butter and sugar in a saucepan over medium heat. When it's melted turn up the heat until it boils for around five minutes until you get a smooth sauce. It'll get pretty hot and it'll bubble. Be warned.
2. Add the condensed milk and the vanilla seeds and bring back to the boil. Make sure you stir it continuously with a whisk. Keep on boiling and stirring for 5-10 minutes until the sauce has thickened and turned a golden brown colour.
3. Turn off the heat and stir in the double cream until it's fully combined. Stir in the whisky and sea salt. Let the sauce cool down before pouring into a sterilised jar.

Gave it a go? We'd love to see your pictures. Share them with the Club on Facebook and Instagram.

And don't worry, there's still time to get your hands on our Old Pulteney 2010 Cask Strength, so if you're not a Member yet, join free now.
We've adapted this recipe from Delicious Magazine.
Ready to receive world exclusive whisky?