Ardbeg whiskies
Officially established in 1815, multi-award-winning Ardbeg has amassed whisky fans across the planet for its heavily peated whisky and innovation. As part of an experiment on the impact of gravity on the maturation process, Ardbeg launched vials of its whisky into space in 2011. Join the Club to grow and enjoy a world-class whisky collection.
Love Ardbeg whiskies? Here's what you're missing…
HOW does the CLUB WORK?
It's simple.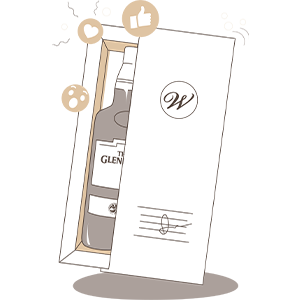 We bring you whisky
Every month we deliver you an exceptional whisky. You can elect to receive 1 or 2 bottles per month, which we call your standing order.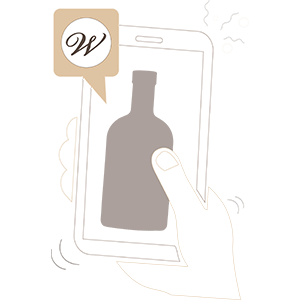 You say when
Skip monthly deliveries as many times as you want with just one click and we'll only charge you for what you drink.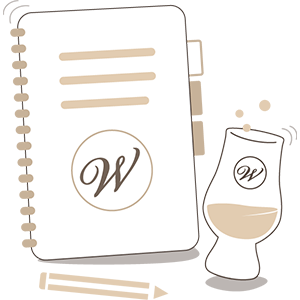 Stock up & explore
Every month you can Double Up your standing order, or Add In one of our rare and unique feature whiskies.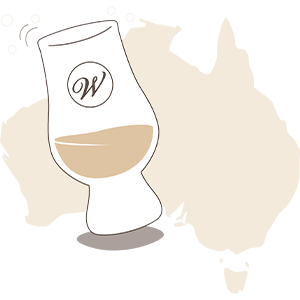 Live your best whisky-life
In between deliveries, enjoy our awesome Member Perks like 20% off drams at our partner bars and guided tastings with the distillers themselves.
That's it!
No joining fee, no minimum order, cancel anytime and only pay for what you drink. Our massive buying power means you'll be able to access superstar whiskies for only $110 - $145 each month, making us Australia's best whisky club.
Get started
Choose your Membership
Ardbeg's History:
The south coast of Islay is hallowed ground for peat lovers, with the holy trinity of Laphroaig, Lagavulin and Ardbeg distilleries all within a stone's throw of each other. Despite having been making whisky since 1798, it was 1815 when John McDougall was granted a licence, making the distillery a legitimate operation. The name Ardbeg comes from the Gaelic word 'ad bheag', meaning small hill.
In 1835, John's son Alexander took over the struggling distillery, which at the time was producing around 2,000 litres per week. Glasgow spirit merchant Thomas Buchanan provided some financial backing. However, when McDougall became insolvent in 1838 Buchanan stepped in to purchase the distillery, leasing it back to McDougall and becoming a partner himself.
Following Alexander's death in 1853, Ardbeg continued to be run by his sisters, Margaret and Flora (possibly Scotland's first female distillery managers), alongside long-time distillery employee Colin Hay who was tasked with turning the distillery's fortunes around.
When Margaret and Flora passed, Hay was left as sole owner of Ardbeg with continued support from Buchanan. His son, Colin Elliot Hay was trained in the art of distillation and took over the tools after his father's death. Father and son made Ardbeg not only profitable again, but by 1887 it was the most productive distillery on Islay, employing around 60 people and producing some 1.1 million litres of whisky a year.
Remarkably, it was not until 1911 that anybody thought to register the name 'Ardbeg', along with the stylised letter 'A' as trademarks.
The McDougall family were back 11 years later, with Alexander McDougall & Co Ltd purchasing the distillery for £19,000 in 1922. They sold a portion of the shares to both DCL and Canadian company Hiram Walker in 1959. 20 years later Hiram Walker acquired 100% of the distillery, paying some £300,000 for DCL's 50% share alone.
The '60s and '70s were boom times for peated whisky. Unable to keep pace with demand from blenders, Ardbeg were forced to start buying malt from Port Ellen Maltings from 1974. By the late '70s, demand from blenders for peated whisky was dropping off, so an unpeated whisky known as Kildalton was introduced. Ardbeg closed its malting floors and kiln in 1980, but there was worse to come. In a major blow to the local community, the entire distillery shut down in 1981
Hiram Walker was taken over by Allied Lyons in 1987 and by 1989, they'd recommissioned Ardbeg and prepped it for limited, small-scale distilling. This only lasted until 1996 when the decision was made to mothball the distillery once again. Ardbeg's real lifeline came in 1997 when The Glenmorangie Company paid some £7 million for the distillery and what was left in the warehouses. The plan was to rebuild the brand and bring some of Dr Bill Lumsden's magic into the Ardbeg recipe.
The distillery's reopening was made under the expert eye of whisky legend Ed Dodson. Stuart Thomson was put in place as distillery manager soon after and in a stroke of genius, a Visitors' Centre and the Old Kiln Café were opened in 1998- the only place to grab a feed in the area for quite some time. The same year, Ardbeg was voted Distillery of the Year.
Glenmorangie continued to invest heavily in Ardbeg, with new staff and equipment and by 1999 production was back up to 600,000 litres a year. Ardbeg began releasing Single Casks and limited bottlings, and in 2000 first launched the now legendary Ardbeg Ten Years Old.
In 2004, Glenmorangie Company and Ardbeg became part of the world's largest luxury goods group, Louis Vuitton Moët Hennessy. It proved a good buy for LVMH with production hitting the 1 million litres per year mark in the same year. In 2007, local legend Michael "Mickey" Heads took over as Master Distiller. Heads had previously worked for Ardbeg before becoming a manager at Jura.
Ardbeg Ten Years Old won World Whisky of the Year in 2008. The distillery matched this the following year with Ardbeg Uigeadail. The accolades followed in 2010: not only did Ardbeg Supernova win Scotch Whisky of the year but Ardbeg Corryvreckan won World's Best Single Malt and Single Malt of the Year. Not a bad roll!
Dr Bill Lumsden jumped at the chance to send a vial of Ardbeg new make and shards of cask wood to the International Space Station in 2011, while keeping a control sample at the distillery. The experiment was to determine the effects that gravity (or a lack thereof) has on the behaviour of terpenes, the building blocks of many flavours. The vial was brought back to Earth in 2014 and after Dr Bill analysed and compared it to the control, he announced: "The space samples were noticeably different. When I nosed and tasted the space samples, it became clear that much more of Ardbeg's smoky, phenolic character shone through - to reveal a different set of smoky flavours which I have not encountered here on Earth before."
In 2018, plans were unveiled for a new stillhouse, doubling the number of stills to four and doubling production capacity to some 2.4 million litres a year. The build was finally completed in 2021. Recently appointed Master Distiller Colin Gordon told Ardbeg fans that retaining the original character of Ardbeg was paramount. When creating the new facility. The new stills were built as exact replicas of the originals, down to the millimetre, with every nut, bolt and rivet in the right place. The old stillhouse is now home to the washbacks.
That Ardbeg character comes from a number of critical factors. These include the water from Loch Uigeadail which flows down to Loch Airigh Nam Beistand on to Charlie's Dam at the distillery, malt peated to an average of 55ppm by Port Ellen Maltings just down the road, a long fermentation of 72 hours, and of course the still. These have tall necks with a constriction just above the pot, and a rising Lyne arm to create extra reflux. The spirit stills also feature a purifier pipe that both brings an oily quality to the spirit and helps refine it.
The spirit is filled into primarily ex-Bourbon casks along with a range of Sherry casks. With Dr Bill Lumsden involved, there's bound to be an assortment of surprises tucked away as well. The casks are laid to rest in the warehouses on the shores of the sea in reasonably constant temperatures that range from around 4°C to 14°C), resulting in a slow maturation, but with minimal loss to the angels.
While Laphroaig is known for its medicinal notes, and Lagavulin its campfire smoke, Ardbeg is different to both its neighbours, going for more vanilla, chocolate and spice notes.
Ardbeg's core range consists of the five-year-old Wee Beastie, Ardbeg Ten Years Old, Traigh Bhan 19 Years Old, and the no-age-statement releases An Oa, Uigeadail and Corryvreckan. These are joined by limited special releases such as Supernova, Ardbog, Ardcore, Scorch, Perpetuum, Grooves and Blaaack. While Ardbeg no longer supplies whisky to blenders, some Ardbeg spirit finds its way into independent bottlers' hands.
TENS OF '000S OF MEMBERS LOVE US
Hear it from Australia's biggest whisky community

REBECCA MYERS
Fantastic whisky. Great quality. Wonderful customer service. Regular competitions with awesome prizes. Also the ability to opt out each month if necessary or add more to your order!"Member since 2019

LEE BIDDULPH
"The ability to access and taste some of the most amazing and exclusive whisky at an affordable price is more than enough reason to recommend it but to top it off with some fantastic events and bars is just brilliant!! My cabinet has NEVER looked so good!"Member since 2018

RAYMOND PRATT
"This is the best way to enjoy premium Whisky (and the occasional Whiskey). Straight forward, no gimmicks, no tricks just get what you pay for. Keep up the good work Bertie and team."Member since 2016

RICHARD BROWN
"I joined because I was tired of the supermarket selection of whiskies and I found my new 'home'. The selection and choices are fantastic and price point is very good for quality whisky."Member since 2016

FIVE STAR AVERAGE RATING
Click here to see what the rest of Australia's biggest whisky community loves about the Club!

JONATHON WEAVER
"I have continually been delighted by the team at The Whisky Club. The offerings each month have been excellent. Such a great introduction in to the world of whisky. You simply cannot lose!"Member since 2018