Irish Whiskey
For centuries, the island of Ireland has been a premier source of some of the world's finest whiskeys. Today, Irish whiskey is seeing a huge resurgence, capturing the hearts and minds of whiskey lovers everywhere.
Love Irish Whiskey? Here's what you're missing…

HOW does the CLUB WORK?
It's simple.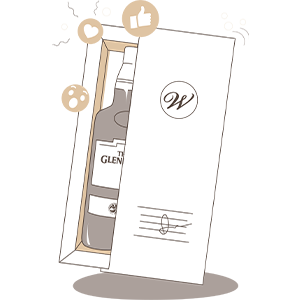 We bring you whisky
Every month we deliver you an exceptional whisky. You can elect to receive 1 or 2 bottles per month, which we call your standing order.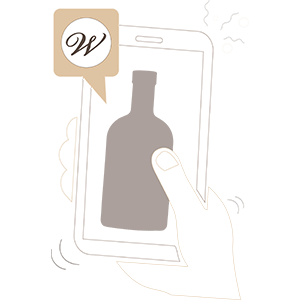 You say when
Skip monthly deliveries as many times as you want with just one click and we'll only charge you for what you drink.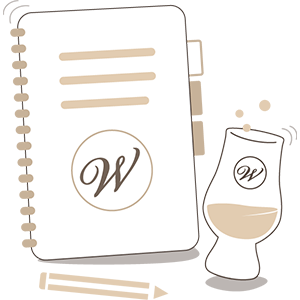 Stock up & explore
Every month you can Double Up your standing order, or Add In one of our rare and unique feature whiskies.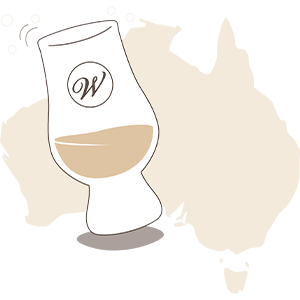 Live your best whisky-life
In between deliveries, enjoy our awesome Member Perks like 20% off drams at our partner bars and guided tastings with the distillers themselves.
That's it!
No joining fee, no minimum order, cancel anytime and only pay for what you drink. Our massive buying power means you'll be able to access superstar whiskies for only $110 - $145 each month, making us Australia's best whisky club.
Get started
Choose your Membership
WHAT IS IRISH WHISKEY:
At one time, Irish whiskey ruled the drinks empire as the most widely consumed spirit in the world. An intense period of decline hit the industry at the end of the 19th century which left just two Irish whiskey distilleries in business. Thankfully, fortunes shifted once more in the 1990s, and Irish whiskey's incredible comeback has continued on ever since.
Renowned for its smooth mouthfeel and delicate flavours, Irish whiskey offers an exciting alternative to the bold and full characteristics of Scotch Whiskys. The term "Irish whiskey" does not describe a particular style of whiskey, instead, it applies to any type of whiskey produced in Ireland.
That said, Irish whiskeys do share characteristics with one another that make them immediately recognisable on the world stage. You can expect an intriguing flavour profile, sweet notes, and a smooth finish whenever you put a glass of premium Irish whiskey to your lips.

Types of Irish Whiskey
Irish whiskeys come in all different shapes and sizes. There are four main types of the spirit - Single Malt, Single Grain, Blended Irish, and Single Pot Still.
SINGLE MALT IRISH WHISKEY
Irish whiskey is governed by a set of laws that are almost identical to those that rule over Scotch Whisky. As a result, single malt Irish whiskey must be aged in oak for a minimum of 3 years and should be distilled from only malted barley in a single distillery.
Although Irish single malt is produced in a similar way to Scotch single malt, it retains its own unique character. Unlike in Scotland, single malt whiskeys do not dominate the Irish market. In fact, there are only two distilleries producing the majority of the country's single malts - Cooley and Bushmills.
SINGLE GRAIN WHISKEY
Ireland is known for distilling some of the finest single grain whiskeys around. Grain whiskeys are generally not as well-respected as malts, but some fantastic Irish whiskeys have managed to change the perception of the spirit.
Grain whiskey is distilled from one or a combination of rye, barley, corn and wheat. Grain distilling is one of the cheapest ways to produce whiskey and is much more straightforward than using malt.
However, a huge amount of knowledge and experience is required to create a grain whiskey that is complex enough to compete with other types of the spirit.
Premium distillers of single grain Irish whiskey include Teeling, Midleton and Fercullen. If you're thinking about trying an Irish grain whiskey, it's essential to get something of the highest quality to fully appreciate what the form has to offer.
BLENDED IRISH WHISKEY
Blended Irish whiskey is by far the most popular type of whiskey from the island. Iconic brands such as Jamesons and Bushmills dominate the blend market, but there are plenty of hidden gems to be found if you dig a little deeper.
The big benefit of blending is that it removes the restrictions placed on manufacturers, and allows them to produce the exact flavour profiles and finished that they are looking for. Blended whiskeys are great options for newcomers and experienced drinkers alike.
SINGLE POT STILL IRISH WHISKEY
Single pot still whiskey is made exclusively on the island of Ireland. The name refers to the "pot stills" within which the whiskey is distilled. Pot still whiskey is immediately recognisable thanks to its distinctive spicy notes that run throughout the spirit.
Pot still whiskey uses a mixture of malted and unmalted barley, which is where the unique flavour profile originates. Single pot still whiskey is the pride of Irish distilling, and brands such as Kilbeggan, Green Spot and Redbreast use this method to great effect.

What Are The Best Irish Whiskey Brands?
We are currently in one of the golden ages of Irish whiskey. As a result, there are loads of brands out there producing beautiful and electrifying versions of the spirit. We don't have time to touch on them all here, but here are some of the very best, premium Irish whiskey brands on the market.
BUSHMILLS
Bushmills is a firm favourite here at The Whisky Club and another intensely famous Irish whiskey brand. In fact, this company has transcended the whiskey world to have become an icon of popular culture. Bushmills clearly haven't let this fame get to their heads and continue to produce a range of brilliant mass-market and exclusive Irish whiskies.
The distillery is located in the town of Bushmills, County Antrim, an area with a long and rich distilling history. It is thought that whiskey has been produced in County Antrim since the early 1600s. Bushmills has left its small-town history behind though, being bought by Diageo in 2005 and subsequently Jose Cuervo in 2014.
Thankfully, these sales have not affected the quality of Bushmills output. The brand's range currently consists of blends, single malts and cask finished bottles. Bushmills' single malts are particularly great and are available in 10, 16 and 21-year agings.
Bushmills 21 deserves its own special highlight - aged in Oloroso sherry casks and ex-bourbon barrels, the whiskey is an incredibly complex flavour experience. The 21-year-old spirit stands at the pinnacle of Irish single malt whiskey and is a must-try for any fanatic.
Bushmills is also currently selling a fascinating "Causeway Collection", inspired by the iconic Giant's Causeway, located just 3 miles northeast of Bushmills itself. There are a few limited single malts available in the series - the 1995 Malaga Cask Finis, the 2008 Muscatel Cask Finish, the 2007 Marsala Cask and the 2011 Banyuls. These products are truly special entries to the market. View our September 2021 Bushmills 2011 Banyuls Cask release.
Region: County Antrim
Style: Blended, Single Malt, Cask Finished
Popular releases: Black Bush, Single Malt 21 Year Old, Malaga Cask Finish (Causeway Collection)
JAMESON
There's no name more connected to Irish whiskey than Jameson. Founded in 1780 by John Jameson, the brand became one of the largest spirit manufacturers in the world. The brand's success was temporarily diminished thanks to British trade restrictions and American Prohibition but has regained its immense popularity today.
For many people, Jameson's iconic and widely available triple-distilled blended spirits will be their only experience of Irish whiskies. As good as Jameson's standard blends are, at The Whisky Club we aim to draw attention to the most premium, exciting whiskeys available on the market. Luckily for us, Jameson has a whiskey that fits this bill perfectly.
Jameson 18 Years is a masterful blend of stunning Irish whiskeys, with the youngest component having no less than 18 years of aging. After being separately aged in American bourbon barrels and sherry butts from Spain, the whiskeys are carefully combined and given a further maturation.
This iconic Irish whiskey brand has something for everyone. Whether you're a lover of the classic triple-distilled blended taste or want to uncover a fascinating product such as 18 Years, you can be sure that Jameson will have the drink for you.
Region: County Cork
Style: Blended Irish whiskey
Popular releases: Jameson Orginal, Jameson Crested, Jameson Bow Street / 18 Years
SPOT WHISKEY
Spot Whiskey is one of the few brands that has managed to retain a steady level of whiskey production throughout the ups and downs of the industry in the 20th Century. The brand makes a range of highly sought-after whiskeys, which are each named after the coloured paint spot that was marked on their barrels to denote age.
Green Spot is the brand's most well-known and widely consumed product. The whiskey is a single pot still aged for 7-10 years in ex-bourbon barrels and sherry casks. Green Spot's flavours explode beautifully in the mouth, as delicate fruits and spice swirl amongst the unmistakable barley backdrop.
The success of Green Spot has allowed the manufacturer to invest time into their most premium Irish whiskey offerings. Yellow Spot is one of these products. The whiskey is aged for 12 years in sherry casks and bourbon barrels before being blended with Malaga cask-aged spirit for a unique flavour profile.
Even further up the food chain is the rare Red Spot variety. This whiskey is a real treat and is always worth getting your hands on whenever it's available. This product is aged for 15 years, before being blended with delicious wine cask-aged spirit from Marsala.
Spot Whiskey is undoubtedly one of the most exciting brands operating in the pot still Irish whiskey world. They might not be the flashiest producers out there, but every one of their products is bound to blow any whiskey lover away. Their products are currently being distilled at the Midleton premises, so you can expect consistent quality across the range.
Region: County Cork (Midleton Distillery)
Style: Single Pot Still, Cask Finished
Popular releases: Green Spot, Yellow Spot, Red Spot
KILBEGGAN
Kilbeggan is another firm favourite. Of particular interest is the Kilbeggan 8-Year-Old Single Malt, which is a rebrand of the popular Greenore 8-Year-Old. Greenore's whiskey holds historical significance as the first single grain produced in Ireland.
Kilbeggan Irish whiskeys are now produced by the highly-respected Cooley Distillery, established by John Teeling in 1987. The original Kilbeggan Distillery ceased operations in the mid-1950s, but the brand was revived when Cooley acquired the Kilbeggan rights and began relaunching their products.
In 2010, the original Kilbeggan Distillery was reopened and Irish whiskey was once again produced on-site. The distillery uses traditional pot stills to produce their whiskey, resulting in authentic spirits that represent everything that Irish whiskey should be.
Kilbeggan whiskeys are characterised by gentle spice, fruit undertones, and a warming palate that provides a smooth mouthfeel. The Kilbeggan Single Pot Still is definitely a product that all Irish whiskey lovers should be looking out for, alongside the Kilbeggan 8-Year-Old - a stunning remake of the incredible Greenore whiskey of the same name.
Region: County Westmeath
Style: Single Pot Still / Single Grain
Popular releases: Kilbeggan Single Pot, Kilbeggan Original, Kilbeggan 8-Year-Old Single Grain
REDBREAST
Aside from Green Spot, Redbreast is the only other brand to have been producing single pot still Irish whiskeys continuously across the 20th Century. Single pot still whiskeys, exclusive to the island of Ireland, differ from single malt whiskey in their use of malted and unmalted barley in the distillation process.
Redbreast whiskeys are produced at the Midleton Distillery in County Cork, which has become a hub for whiskey production in the country. Redbreast shares the premises with Jameson, as well as other popular distillers, such as Spot Whiskey.
Thanks to the unique distillation process, Redbreast has a recognisable flavour profile. Fascinating fruit notes and spiciness have captivated audiences and catapulted the whiskey to huge levels of popularity. Today, Redbreast is the best selling single pot still whiskey across the world.
There's a small range of Redbreast Irish whiskeys in production, aged in sherry casks and ex-bourbon barrels for varying lengths of time. The 12 and 15-year-old maturities are particularly great examples that are worth pursuing. Redbreast also offers regular limited-run spirits, which nearly always receive heaps of praise from consumers and critics alike.
Don't be put off by Redbreast's popularity. Despite the brand's move to the Midleton premises, not much has changed since their humble beginnings in the early 1900s. Redbreast is undoubtedly one of the finest examples of single pot still whiskeys on the market today.
Region: County Cork (Midleton Distillery)
Style: Single Pot Still
Popular releases: Redbreast 15-Year-Old, Redbreast 21-Year-Old, Redbreast Lustau Edition
TEELING
When Teeling opened its Dublin distillery doors in 2015, it was the first to do so in the city for 125 years. In an attempt to rekindle Dublin's whiskey heritage, the sons of John Teeling (founder of the Cooley Distillery) established their premises in the Liberties area and set to work to continue their father's legacy.
Teeling's output currently consists of five main Irish whiskeys. These are Teeling Small Batch, Single Grain, Single Malt, Single Pot Still, and Peated Single Malt. The Small Batch Whiskey is the brand's most recognisable expression - a blend of grain and malt whiskeys skilfully aged in ex-rum casks.
There's also an exciting range of special edition Teeling bottles to explore. The Vintage Reserve Collection is made up of long-aged single malts, with maturities stretching from 24 years all the way up to 37. If you want to understand the appeal of a vintage Irish whiskey, then it might be worth picking up a Teeling Vintage Reserve.
Region: Dublin
Style: Single Malt, Single Pot Stil, Single Grain
Popular releases: Small Batch, Rennaisance Series Vintage Reserve, Teeling Pot Still
TULLAMORE D.E.W.
The final brand we're going to be discussing is Tullamore D.E.W. Tullamore is another extremely successful and popular company that has surfed the waves of the recent Irish whiskey boom with impressive grace.
Tullamore D.E.W.'s blended whiskeys compete admirably with Jameson in the marketplace, which is no mean feat! Established in 1829, the brand just about made it through Irish whiskey's darker years in one piece, and production was transferred to the Midleton Distillery in the 1970s.
Today, Tullamore D.E.W. resides in a brand new, dedicated distillery on the outskirts of Tullamore itself. Since making the move, the brand now shifts around 1 million cases of blended whiskey every single year.
Tullamore D.E.W. doesn't just churn out mass-market crowd-pleasers, instead offering a wide range of products to suit every palette and preference. The triple-distilled Original Blend can be had for affordable prices, but there are premium options such as the 18-Year-Old Single Malt for those looking for something a little more special.
Tullamore isn't a brand that's going to change your outlook on whiskey but is one that offers reliable quality every single time you crack open a bottle.
Region: Tullamore, County Offaly
Style: Single Malt, Cask Finished
Popular releases: Tullamore Original, 18-Year-Old Single Malt
TENS OF '000S OF MEMBERS LOVE US
Hear it from Australia's biggest whisky community

REBECCA MYERS
Fantastic whisky. Great quality. Wonderful customer service. Regular competitions with awesome prizes. Also the ability to opt out each month if necessary or add more to your order!"Member since 2019

LEE BIDDULPH
"The ability to access and taste some of the most amazing and exclusive whisky at an affordable price is more than enough reason to recommend it but to top it off with some fantastic events and bars is just brilliant!! My cabinet has NEVER looked so good!"Member since 2018

RAYMOND PRATT
"This is the best way to enjoy premium Whisky (and the occasional Whiskey). Straight forward, no gimmicks, no tricks just get what you pay for. Keep up the good work Bertie and team."Member since 2016

RICHARD BROWN
"I joined because I was tired of the supermarket selection of whiskies and I found my new 'home'. The selection and choices are fantastic and price point is very good for quality whisky."Member since 2016

FIVE STAR AVERAGE RATING
Click here to see what the rest of Australia's biggest whisky community loves about the Club!

JONATHON WEAVER
"I have continually been delighted by the team at The Whisky Club. The offerings each month have been excellent. Such a great introduction in to the world of whisky. You simply cannot lose!"Member since 2018