January 2023
Johnnie Walker House "Willow" The Casks Edition
This is a connoisseur Johnnie Walker release at 55.8% ABV, made up of malts and grains from Johnnie Walker's famous stable of distilleries and showcased in an intricately illustrated porcelain bottle. A rare commemorative bottling from the world's most collectable brand.
United Kingdom
Nose Milk chocolate and soft nougat with oats and honey. Butterscotch and dark fruits combine with light spice and vanilla syrup.
Palate Toffee filled with oak spices, lightly dried fruits and a rich sticky sweetness.
Finish Warming and spice-driven, with a lovely nutty finish.
Overview
This dazzling Johnnie Walker House "Willow" The Casks Edition release contains classic Blue Label souped-up in cask strength glory to 55.8% ABV and overflowing with delicious notes of toffee, oak spices and lightly dried fruits with a lovely nutty finish.
Released in 1992 as the 'whisky for connoisseurs', on launch Johnnie Walker Blue Label consisted of malts and grains up to 60 years of age. Soon this whisky collected six Le Monde Selection Grand Golds and three Double Golds at the San Francisco World Spirits Competition. And no wonder: blended to recreate the character and taste of some of the earliest whisky blends created in the 19th century, this whisky showcases Johnnie Walker's rich history that began in 1820 and found them setting up shop in more than 100 countries by the end of the 1800s.
Originally, the special cask-strength version of Blue Label was released only to the duty-free world. This proved so popular that it was brought back as a travel exclusive in 2016, only available by visiting one of the famous international Johnnie Walker Houses.
Created in collaboration with illustrators Good Wives and Warriors, the Johnnie Walker House "Willow" The Casks Edition bottle depicts the historic global journey undertaken by Johnnie Walker. Distinct landmarks, cues and nuances from the Pyramids of Giza to the Great Wall of China are etched in blue on this limited-edition porcelain release, and now sit pride of place on the shelves of collectors around the globe.
Currently selling for over $1800 on the secondary market, Johnnie Walker House "Willow" The Casks Edition is an absolute steal at the ridiculous Member-only price $400 a bottle.
These bottles have never been officially imported to Australia, so for all you Scotch Collectors and Johnnie Walker fans, this is an absolute must-have. There's only an extremely limited number available so make sure you pitch in early during January's Whisky Weekend, beginning Friday 6, to secure your bottle.
Orders for Johnnie Walker House "Willow" The Casks Edition have now closed. Sign Up Free to the Club now to get your hands on our upcoming releases.
Bottle size: 1 litre
THE SPECS
Maturation: Bourbon, Sherry, Wine casks (first and second fill)
Ready to enjoy a world-class whisky collection?
Your free Club Membership gives access to exclusive single malt from Scotland, Australia and the world's best distilleries. Enjoy the unrivalled buying power of Australia's biggest whisky club.
Johnnie Walker's History
The Johnnie Walker story began back in 1805 when John Walker was born at his family's Todriggs Farm, just near the town of Kilmarnock. His father passed away in 1819 when he was just 14 years old, and the proceeds from the subsequent sale of the farm were used to purchase a grocery store on High Street, Kilmarnock.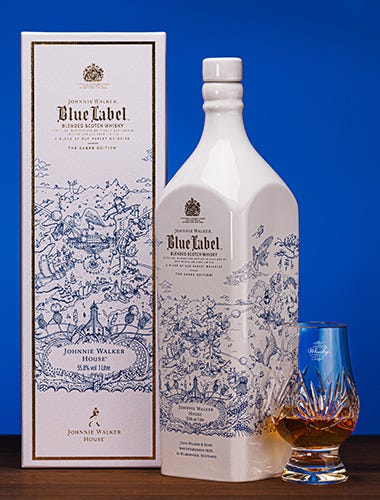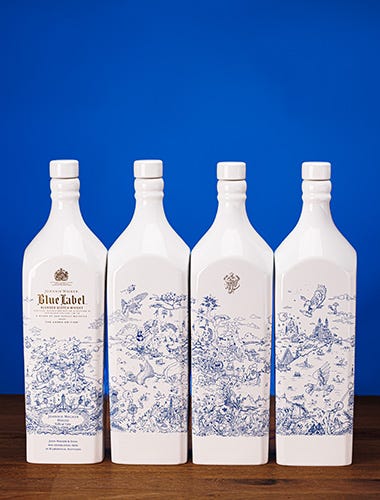 Distillery Facts
Origin: John Walker & Sons Limited, Lakeside Drive, Park Royal, London, NW10 7HQ, United Kingdom
Stop scrolling. Start dramming.