September 2023
This is pure Talisker, with added dried fruitiness from a luxury finish in XO Cognac casks. Don't miss this luscious limited edition single malt: a collector's must-have and a whisky lover's indulgence.
United Kingdom
Colour Deep amber with reddish highlights
Nose Charred orange, sticky butterscotch, malt bread and roasted nuts, apple crumble with cinnamon and a whiff of pipe tobacco.
Palate Dried apple and apricot with a hint of maritime, ripe figs and sultanas amongst salted toffee and a wash of spice and smoke.
Finish Rich, warming and long lasting. Dark chocolate melds with raisins, a touch of coffee, earthy notes and caramelised French oak.
Food Match Dry rubbed medium rare Scotch fillet, barbecued over flames beside roast sweet potato. Finish up with some dark chocolate.
Overview
This ground-breaking single malt from Scotland's Isle of Skye is like nothing we've seen before.
Be ready to immerse yourself in a seaside adventure with the limited edition Talisker Wilder Seas. A true whisky of firsts, we're thrilled to be partnering exclusively with the masters of maritime malt to bring this spectacular release to Australia.
This is the first time in Talisker's history they've finished a single malt in XO Cognac casks. Not only that, it's also the first to be bottled in 100% recycled biofuel powered glass, which is adorned with a eye-catching ceramic decoration depicting the topographical lines of Skye's coastline. This innovative and rare packaging from Talisker reflects their partnership with Parley for the Oceans in an effort to safeguard the seas' unique ecosystems (for every bottle sold, Talisker are donating £3 to the charity).
We've been swept away by how luscious this whisky is, with its waves of salt, spice and soft peat — but don't just take our word for it. World-leading whisky writer and critic, Charles Maclean MBE, puts it in a nutshell: "A rich, complex and tightly integrated aroma and a taste which is pure Talisker, with added dried fruitiness".
If you know Talisker then you'll no doubt be fond of their gorgeously earthy and viscous malts that have led them to the cult status they are today. An opulent finish in French XO Cognac casks has layered this lightly peated dram with notes of charred orange, sticky butterscotch, as well as dried apple and apricot, creating a whisky experience you won't be able to forget.
With a thick, chewy finish and long-lasting warmth, don't miss out on the privilege of unleashing Talisker in this unique finish. Join the Club Free today.
THE SPECS
Maturation: Finished in French oak XO Cognac casks
Ready to enjoy a world-class whisky collection?
Your free Club Membership gives access to exclusive single malt from Scotland, Australia and the world's best distilleries. Enjoy the unrivalled buying power of Australia's biggest whisky club.
Talisker Distillery's History
The tale of Talisker Distillery, the oldest working distillery on the Isle of Skye, is filled with twists and turns that shaped this iconic single malt into the legend it is today.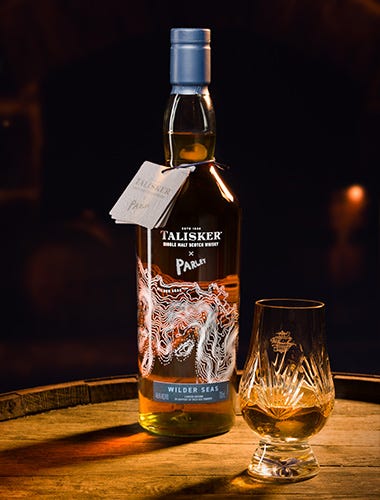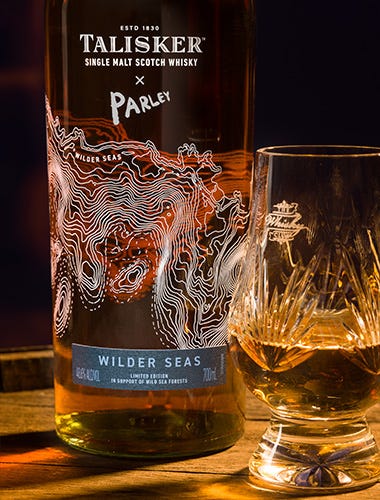 Distillery Facts
Origin: Talisker Distillery, Carbost, Isle of Skye, Inverness-shire, IV47 8SR, United Kingdom
Water Source: Cnocnan Speireag Burn
Stills: 5 (2 wash, 3 spirit)
Capacity: 3,500,000 litres per annum
Stop scrolling. Start dramming.