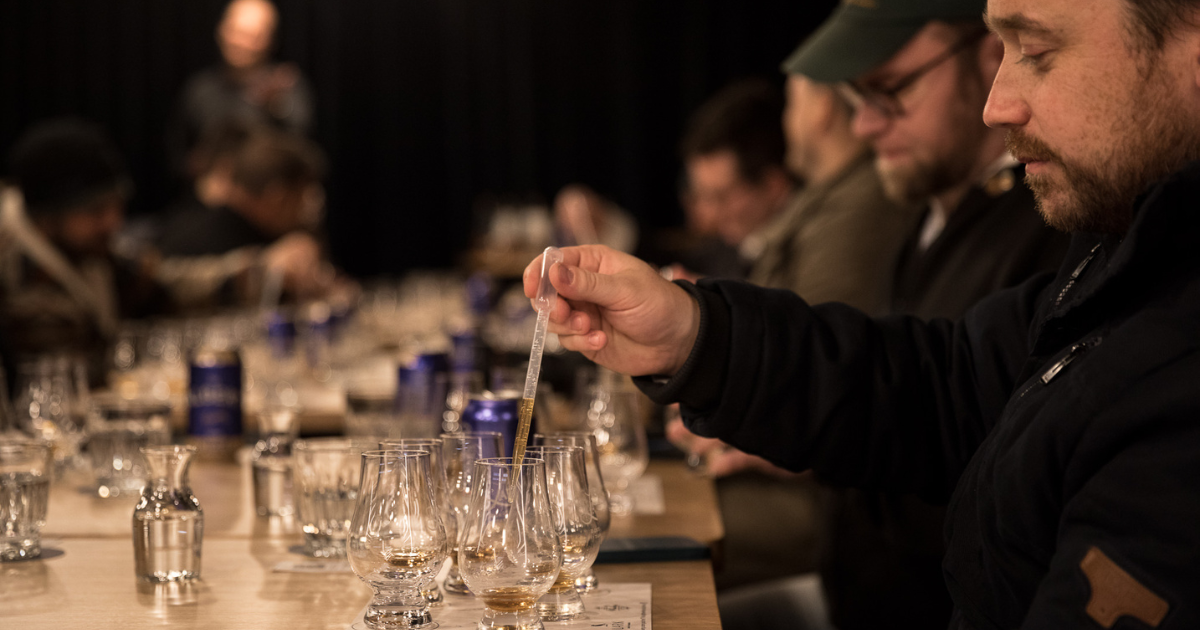 Everything you need to know about blending your own whisky at home
Ever tried blending your own whisky at home? It's a whole lot of fun. And it's a great way to explore and experiment with different profile flavours. Here's everything you need to know before you get your blend on.
According to Master Blender Sandy Hyslop, the Master Blender behind our Ballentine's Glenburgie 17 Year Old the aim of the game of blending whisky is to "take many different flavours and make something greater than the sum of its parts," he told Chivas Brothers.
"Blending whisky is like cooking: the ingredients are all unique but when those ingredients come together, you can create something extraordinary and complex," he says.
"You can actually explore lots of different flavours and play different distillery notes of each other," says Lark's Master Distiller Chris Thomson.
So, you might not have access to some of the best distilleries in the world like these whisky makers, but you do have access to at least two bottles of whisky. So why not give blending a home a try? Anyone can experiment with creating blends at home
According to our Whisky Specialist Jonnie Edwards, "Blending your own whisky at home is a whole lot of fun. And it's a great way to explore and experiment with different profile flavours.
If you want to learn a little more about the basics of blended whisky, check out our blended whisky 101.
But before we cover the basics of the wonderful world of DIY blending, here're Jonnie's top three tips for blending whisky at home:
1. Drink lots of water, when you're constantly tasting your whisky creation, a sip of water in between will help cleanse your palate.
2. Know what you're looking for. Whether you're just playing with different whiskies to see how they taste when[JE1] you combine them or actively searching to create a certain flavour profile.
3. Don't take yourself too seriously, make sure you enjoy the process and have fun with it! At the end of it all, you're still going to end up with a whisky to sit back and relax with.
The Basics of Blending Your Own Whisky At Home
Alright, now that you've poured yourself a glass of water (thanks, Jonnie) it's time to cover the basics.
1. Use an empty bottle or get a whisky decanter to make your blend.
2. KISS (to begin with, at least). Pour a small amount of single malt into your Glencairn and use a pipette to add a few drops of whisky with a different flavour profile
3. Go easy. It's always better to add too little than too much.
4. Strong whiskies with a robust flavour profile (think peated whisky) are better to be used as mixers. Use them sparingly to create flavour highlights rather than form the basis of your blend.
5. It's handy to keep the different whisky regions in mind because they all have different and distinct characteristics that could make for an interesting blend.
6. Like Jonnie said, start with a goal in mind — or even a particular whisky. While you're starting out, you could try and replicate one of your favourite whiskies.
6. Know thyself. Assess which whiskies and flavour profiles you like.
7. Be patient. Once you're happy with your blend, let it sit overnight while the whiskies marry together. Then taste it again and adjust as necessary.
8. Be patient with yourself, too. Finding the right blend involves a lot of trial and error.
Tools of the Trade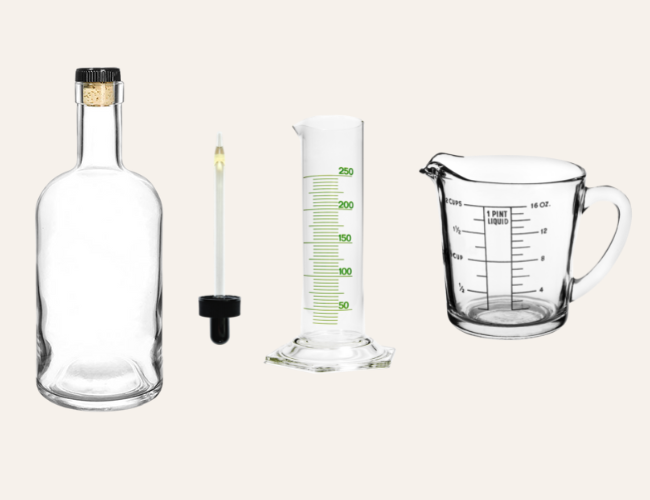 If you want a make a hobby out of home blending, or you've absolutely nailed a blend and want to make it again and again, it's worth getting a few easy tools. Here's what you'll need:
Empty Bottles
Trust us, this is a whole lot of fun and you're going to accumulate a few blends. Have your bottles sanitised and ready to go.
Pipette/Plastic Syringe
Now that you're a whisky scientist, you need the gear to match. A pipette is a small pipe that allows you to control how much liquid you're adding to a blend. If you really want to take it up a notch, grab a couple of different-sized plastic syringes. This way you can keep exact track of how much you add and upscale accordingly.
A graduated cylinder/glass measuring beaker
This will allow you to be precise with your blending.
A measuring cup
Keep track of your proportions so that when you find a blend you like, you can upscale.
A pen and paper
You'll want to record your trials and errors — and your triumphs, too.
Alcohol reduction calculator
Use this simple calculator to work out how much water you'll need to get your dram to your preferred strength. Keep in mind though, this will only work if the whiskies you're blending have the same ABV.
There you have it, the 101 of blending at home! Have you tried it before? Let us know — we'd love to know your tips and tricks.
Not a Member of The Whisky Club yet? There's still time to join free and get your hands on a bottle of our exclusive Lark The Rising Tide.
Ready to receive world exclusive whisky?