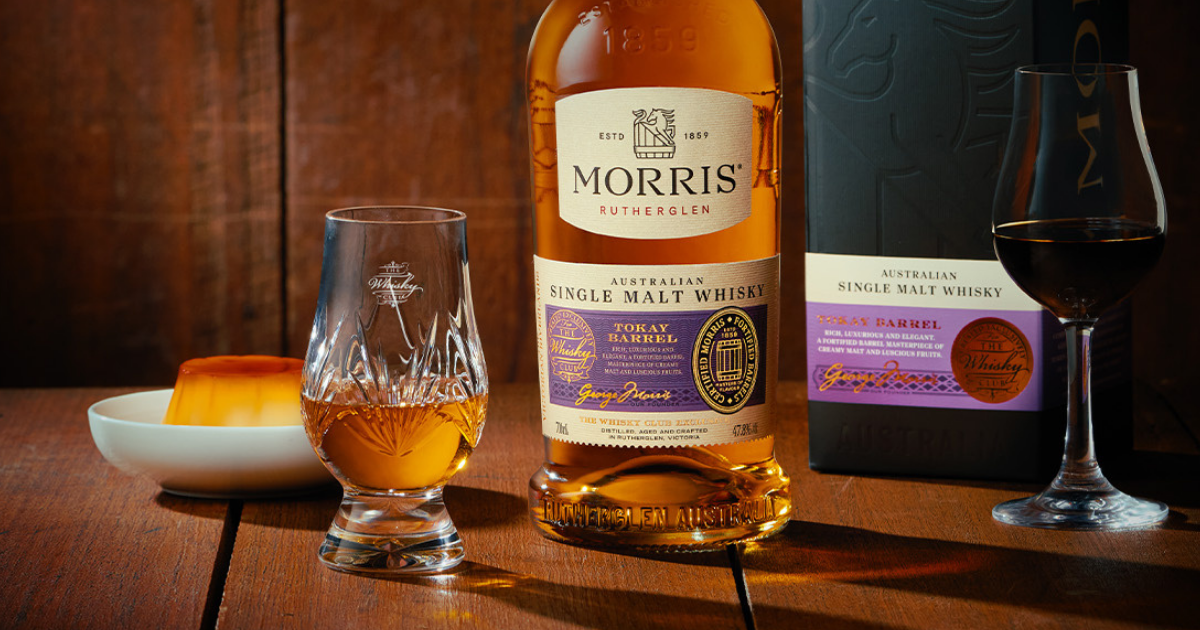 Six Dessert Whiskies You Need to Try
Our sticky and decadent dessert whisky Morris Whisky Tokay Barrel has given us a sweet tooth. So, we thought, YOLO, let's celebrate two of the finer things in life: whisky and dessert. Have a read to see the top-six dessert whiskies you need to try. And if you're still hungry, we've thrown in a quick guide on pairing whisky and dessert.

Morris Whisky Tokay Barrel
This is a beauty — sticky, decadent whisky perfection from the new darlings of the local industry, Morris, right at the start of their ascent to whisky stardom.
We're absolutely thrilled to announce their first ever limited release, the Morris Whisky Tokay Barrel, exclusive for Members of The Whisky Club.
Morris Whisky Tokay Barrel was first matured in rejuvenated wine casks before being finished in hand selected fresh Topaque barrels that held Morris' highly esteemed, gold medal winning Cellar Reserve Grand Topaque (Tokay) for more than 15 years.
With super lush notes of toffee, butterscotch, soft caramel and fruit, this is the epitome of dessert in a bottle.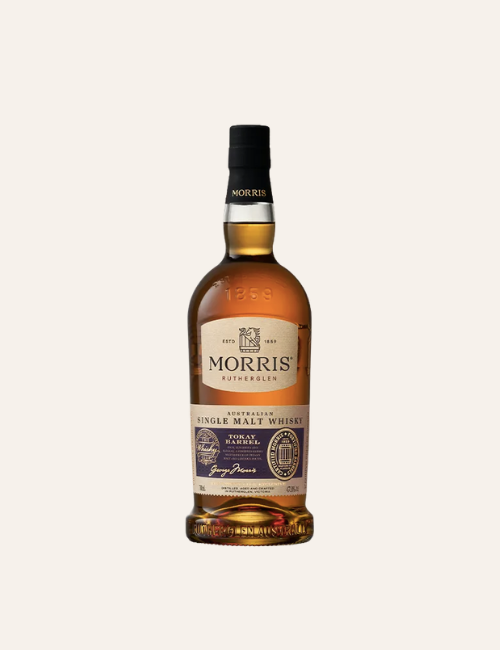 Coming in at natural cask strength and finished in fresh French Banyuls casks, this was the much-awaited next instalment of the Causeway Collection from Old Bushmills Distillery made exclusively for the Club.
For the uninitiated, Banyuls can be described as Port's French cousin, a dessert wine that imparted, big robust fruity flavours of fresh raspberries and blackcurrants alongside luscious strawberry jam, juicy stewed plums and baked peaches with a warm lingering finish of spiced old oak.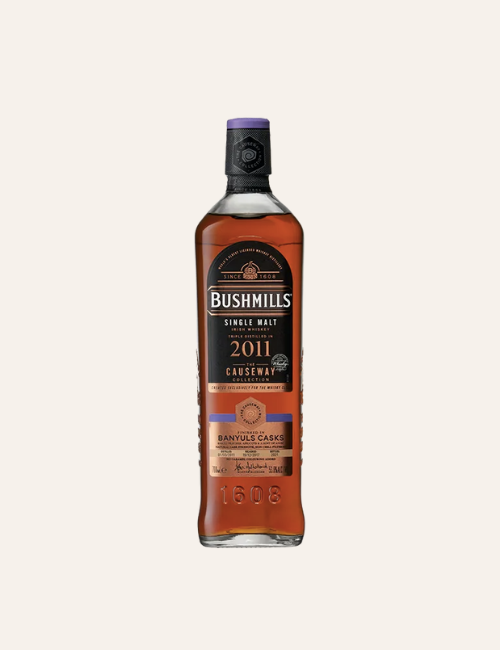 Glendronach 15 Year Old
In a word, yum. This bottle encapsulates GlenDronach's signature style. Throwing up huge notes of dark fruit, rich chocolate and honey, this is one helluva whisky.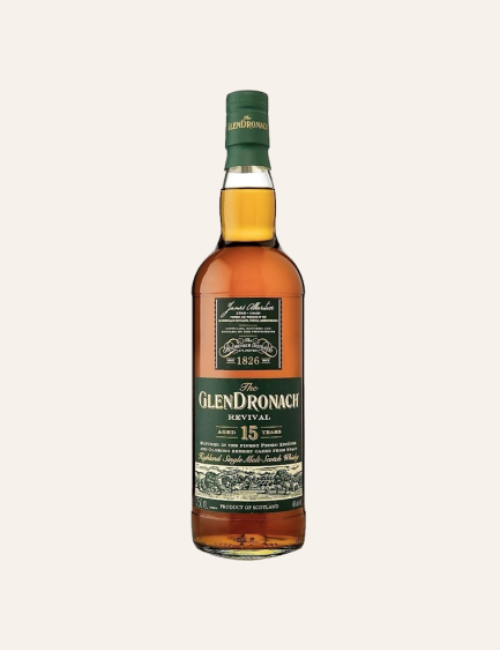 Wowee. Glenmorangie's Director of Whisky Creation, Dr Bill Lumsden, got his hands on a small number of incredibly hard to come by first-fill Malaga 'dulce' casks – the dulce being from the sweeter end of the Malaga spectrum
Brimming with syrup pudding, milk chocolate, honeycomb and citrus fruits, along with gentle spices like cinnamon, ginger and nutmeg, this whisky rocked our Members' world.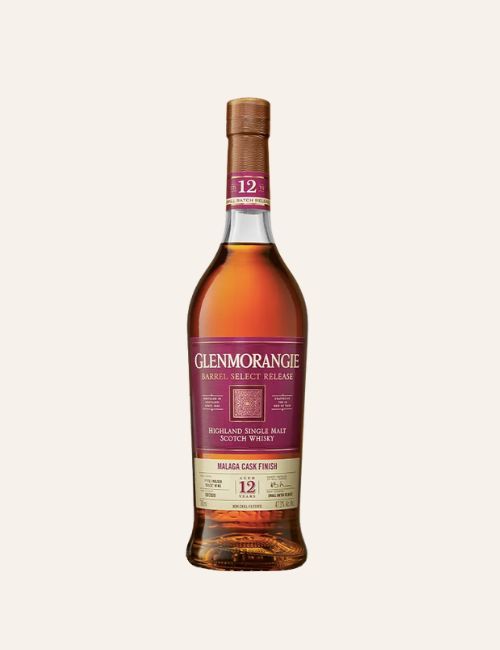 Glenmorangie Tale of Cake
A Tale of Cake is pretty much what it says it is on the label. Finished in Tokaji dessert wine casks from Hungary, this whisky has been described as Nectar d'Or on acid". This one-off release and collector's edition is packed full of vanilla, dried coconut, honey, white chocolate and fruit. This is a whole lot of fun in a bottle.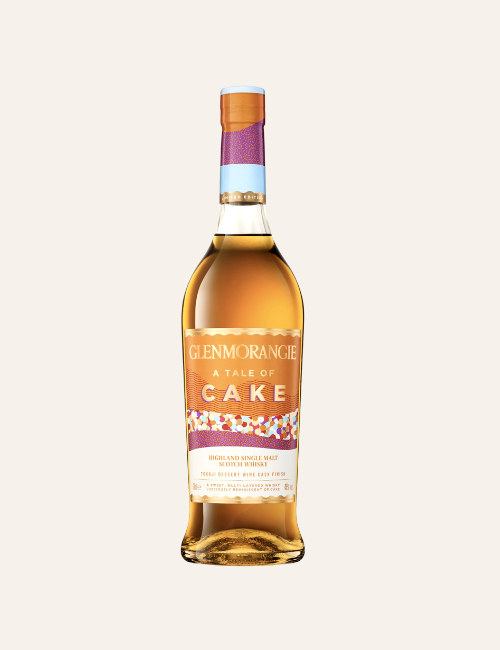 It's the great Aussie Christmas-In-A-Bottle: a liquid festive feast from Melbourne's Starward distillery made especially for the Club last Christmas.
Matured in a combination of charred and fresh red wine casks sourced from the Barossa and Yarra Valley, Starward's best was then filled into Tawny casks sourced from several Australian wineries.
The result? Starward's signature multi-gold-winning whisky was elevated to a whole other level; laying on a decadent liquid festive feast of rich Christmas cake, sun-dried Aussie raisins, vanilla, and sticky, sweet toffee apple, just in time for Christmas. Bottled at 48%, non-chill filtered and in glorious natural colour.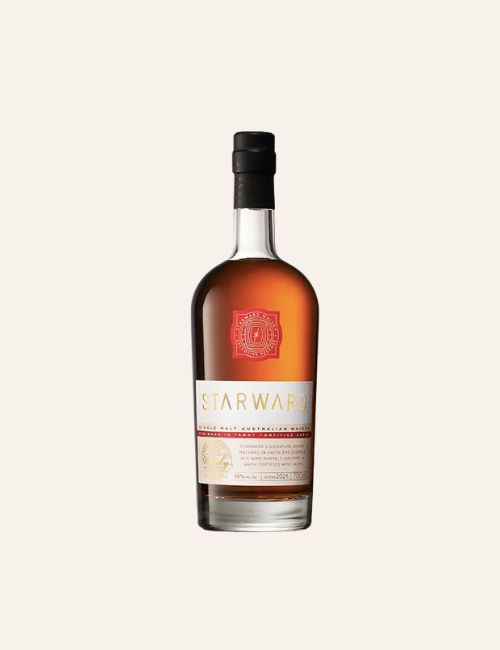 Things get even more delicious when you team up the two. Like a lot of things when it comes to whisky, the most important thing is you're enjoying the whisky you like, your way. So, when it comes to pairing whisky and dessert, it's often best to follow your intuition — let your tongue be your guide.
But there are a few guidelines to help you on your delicious dessert pairing journey. If you've got a mildly peated whisky, go for a dessert that's got a cinnamon or spicy base. Fruity desserts go well with a light fruity whisky. And dark chocolate pairs well with pretty much any whisky. Big, bold peated whiskies go down particularly well with dark choccie.
Here are a few suggestions for your next whisky and dessert pairing.
Cheese
Alright, not so sweet but dessert nonetheless, make some noise for cheese! We just love a dram with some cheese. It's so good. And when you think about it, cheese and whisky have a lot in common. They both come in a big variety of flavours and they're both aged.
As a simple super rule of thumb, if you're drinking a smoky whisky, team it up with an aged, sharp cheddar. And if you're drinking a sweeter whisky, pair it up with a lighter cheese like camembert or brie. It also goes well with goat's cheese.
Chocolate
When it comes to pairing whisky and sweets, there's a wide world of desserts to choose from. And really, it's hard to go wrong when you're pairing up two of life's greatest pleasures.
But if in doubt, opt for chocolate — dark chocolate in particular. Try some chocolate with a hint of sea salt or hazelnuts. Delicious.
If you've got a cask strength or a whiskey with a higher ABV%, stick with milk chocolate.
Fruity Desserts
If you're drinking a whisky on the lighter side, go for a nice fruity dessert. We're thinking something along the lines of apple pie or a pear crumble.
As we said, this month's been a whisky and dessert extravaganza. We're throwing whisky and dessert parties across the country and we'd love to see you there. Below are a few piccies from our Sydney event at our Clubhouse Hickson House Distilling Co. We've still got more events coming up in Hobart, Melbourne and Brisbane. Check out our Events page to see your nearest party.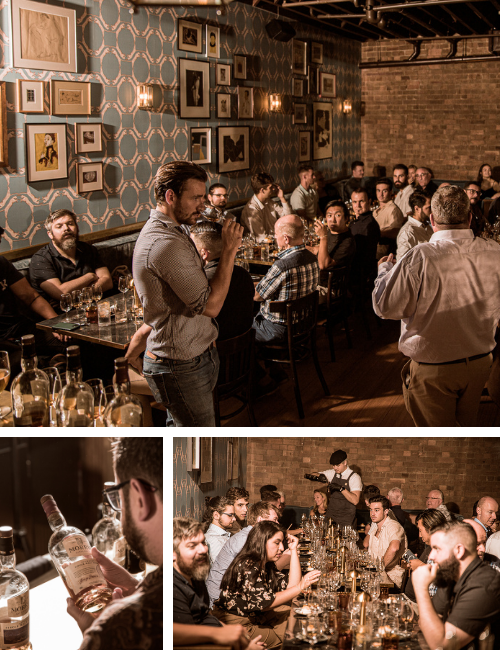 Have you tried the dessert whiskies we mentioned? Which one was your favourite? Let us know on Facebook. Not a Member of Australia's biggest community of whisky lovers? Join free now to get in on the whisky action.
Ready to receive world exclusive whisky?