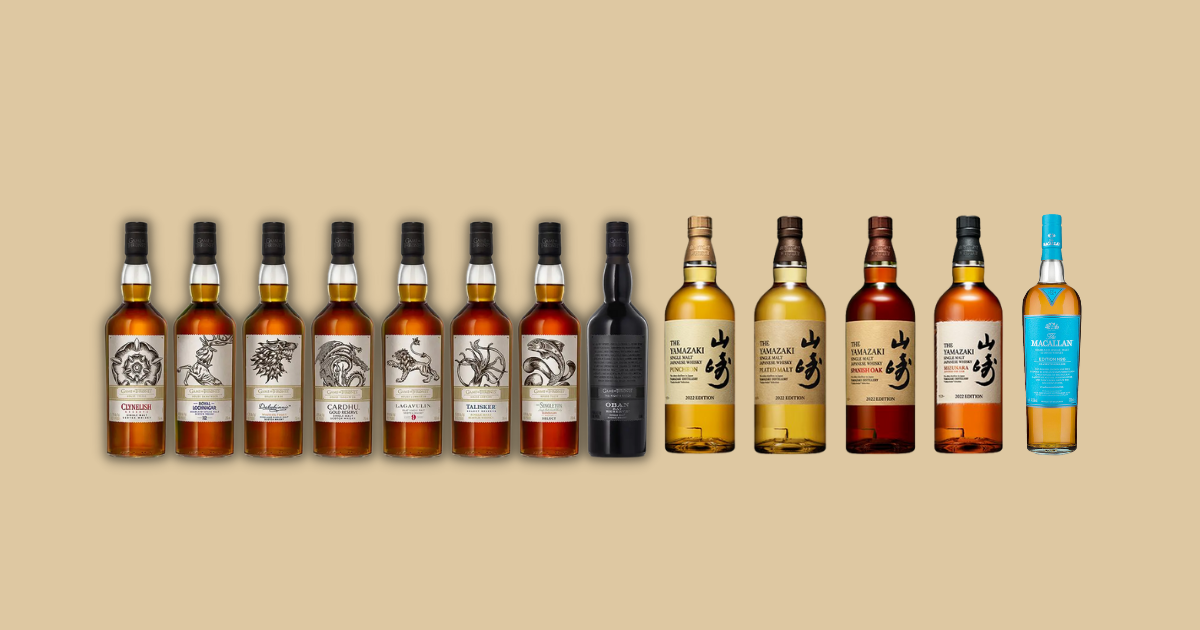 The Best Whisky Collections You Need on Your Shelf
First Marsala, then Banyuls, now our world-exclusive Heritage Casks Series has reached its epic crescendo: welcome to the world, 2012 Burgundy Cask, you beautiful thing. We dropped the news about our 2012 Burgundy Cask this week. It's the season finale of one of the most significant series of whiskey ever released, created exclusively for The Whisky Club. It's been a big year of world-beating collaborations and series here at the Club. In June, we kicked off the Ballantine's Signature Malt Series with the luscious Glenburgie 17 Year Old. Pour yourself a dram and take a look at highly coveted collections to dream about.
Bushmills Heritage Cask Series Created Exclusively for The Whisky Club
Each whiskey in this tasty trio has been finished in rare, heritage wine casks seldom used in whiskey making.
The trilogy kicked off in 2020 with the world-exclusive 2006 Vintage Marsala Cask. Marsala is a fortified wine made near the town of the same name in Sicily, Italy. This was monumental for Bushmills. It was the first release and global launch of Bushmills' historic prestige series, The Causeway Collection. And they did it with us.
Bottles of this beauty sold out at breakneck speed. People all over the globe scrambled to get a bottle. And it sold at auction for up to $2,230. Gulp.
Then came last year's Bushmills Causeway Collection 2011 Vintage Banyuls Cask. Made by multi-award-winning Master Blender Helen Mulholland, it was distilled in 2011 and initially matured in Oloroso Sherry and Bourbon casks, before a final maturation in fresh Banyuls dessert wine casks, AKA 'French Port'
Our 2012 Burgundy Cask was distilled in 2012 and matured in Bushmills' trademark Oloroso Sherry and Bourbon casks then spent three-and-a-half luxurious years maturing in Burgundy red wine casks. Not just any old Burgundy, mind you. This is Burgundy from a Domaine dating back to the 1400s. It's incredible, Bushmills have been around since 1608 and they have access to casks that very few distilleries can get their hands on.
The Whisky Club Series of Ballantine's Signature Malt Series
June's Ballantine's Glenburgie 17 Year Old was the start of something. We can't say too much yet — as much as we're dying to — but our Glenburgie 17 Year Old is the beginning of one epic collection that's one for the whisky history books. This is the first time the whisky superbrand has made a unique whisky for anybody.
It's also the first time the world's first and most awarded 17 Year Old blended whisky, the legendary Ballantine's 17 Year Old, has been broken down into single malts, then specced up to a voluptuous 48% ABV and bottled in all its pure whisky glory, non-chill filtered and natural colour.
Glenburgie 17 Year Old is the first release from our Ballantine's Signature Malt Series; three unique single malts that will take Members on an exclusive journey behind the iconic Ballantine's blend. It's going to be an awesome whisky adventure behind one of the world's most iconic brands.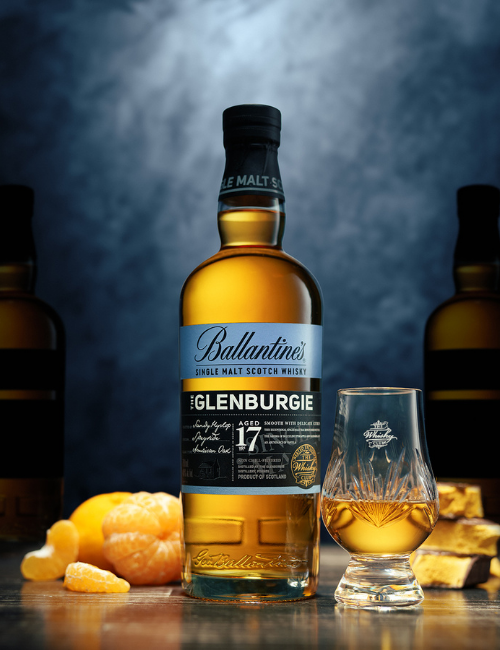 Bladnoch Waterfall series
This is one waterfall to go chasin' Launched in 2020, this five-part annual collection was created to show whisky drinkers how flavour and characteristics of a whisky develop during its maturation.
How did they do it? Master Distiller Nick Savage set aside aged single malt from ex-bourbon casks and Oloroso Sherry casks for a five-year journey. Each year, Bladnoch releases 1000 bottles. At the end of the year, he decants the liquid into new casks and lets the whisky continue the journey.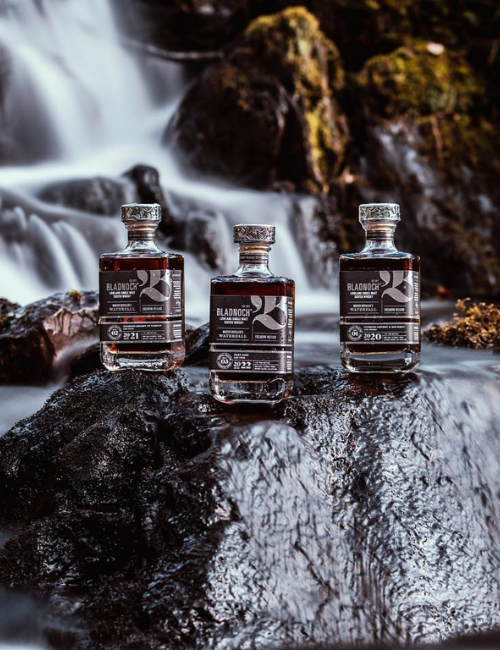 Yamazaki Limited Edition ­ — Tsukuriwake Selection
Released in 1984, Yamazaki is Suntory's flagship single malt whisky from Japan's first and oldest single malt whisky.
This month, the House of Suntory unveiled the foundational pillars of Yamazaki single malt whisky called the Tsukuriwake Selection.
The collection includes four single malts — Puncheon, Peated Malt, Spanish Oak and Mizunara expressions that highlight each of the characteristics that make that Yamazaki the iconic malt it is.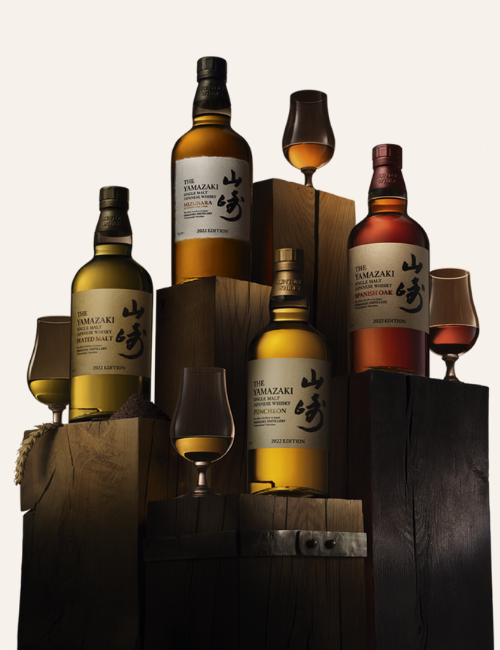 The Macallan — The Edition Series
Kicking off in 2014, The Macallan released an annual limited-edition whisky that celebrates a facet of the distillery — from the distillery's approach to whisky-making and the nuances of the whisky itself.
Throughout the six-year series, the releases explored The Macallan's whisky-making heritage and craftsmanship.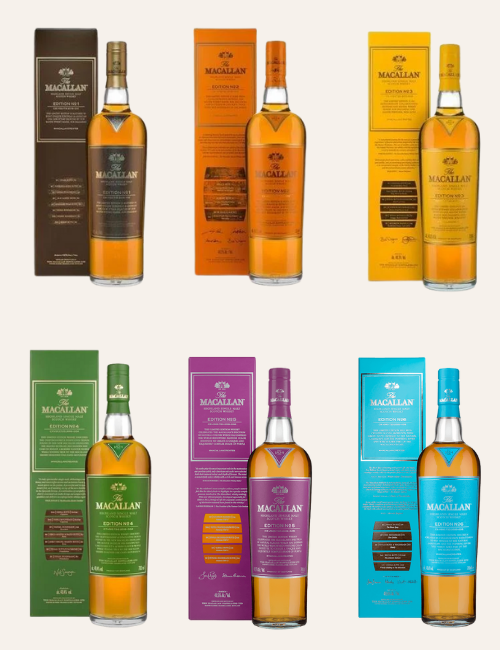 Diageo — Game Of Thrones Single Malt Scotch Whisky Collection
Now, this is one hell of a collection. You might have heard of a little TV series called Game of Thrones that was doing the rounds a while back. To celebrate the critically acclaimed TV series drinks giant Diageo released a limited edition collection of eight single malt whiskies. The collection included the likes of Lagavulin, Talisker and Dalwhinnie.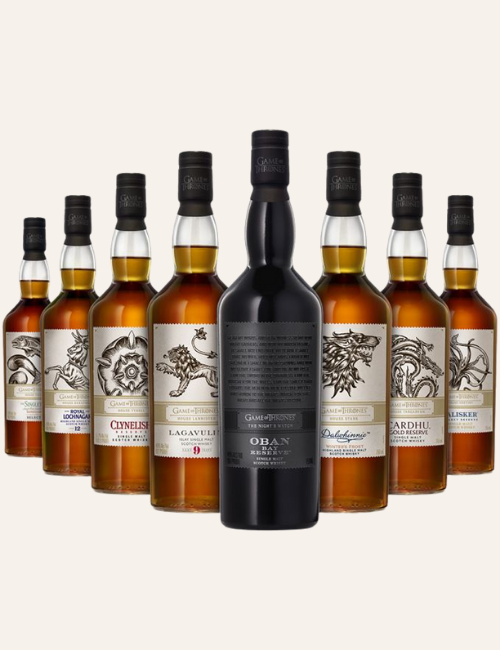 There you have it, a bucket list of whiskies for your collecting pleasure. Don't worry, there's still time to join if you want to get your hands on a bottle or two of our Bushmills 2012 Burgundy Cask. And stay tuned for the next instalment of our Ballantine's Signature Malts. Join free now for epic whisky from the world's greatest distilleries made just for you.
Ready to receive world exclusive whisky?