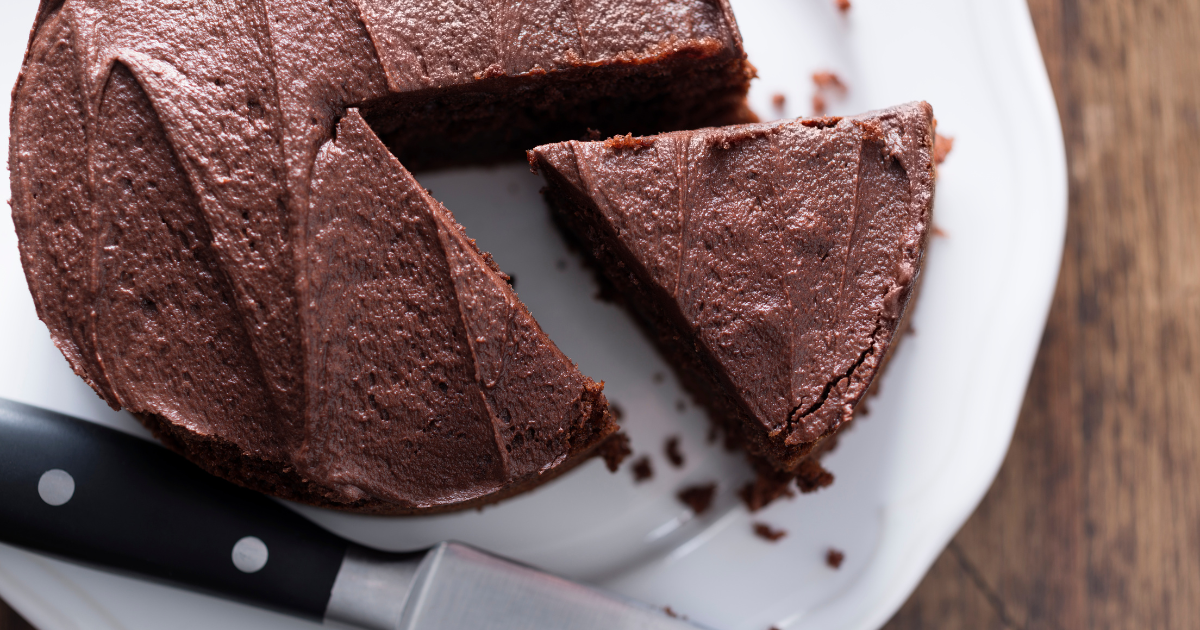 Chocolate Whisky Cake
Do you need convincing that chocolate and whisky are best pals and make magic in your mouth? Probably not. And if you think a cake combining chocolate and whisky couldn't get any better, we're here to tell you: YES. IT. CAN. This recipe calls for a liberal splash of strong coffee. This could quite possibly be the best cake you'll ever taste. Let's do this.
---
Ingredients:

12 tablespoons unsalted butter, cut into 1-inch pieces and save a little more for the frying pan. (PS. We said this recipe was tasty, not healthy)

85 grams of unsweetened cocoa powder. That's about 3/4 cup and 2 tablespoons

1 ½ cups brewed strong coffee
½ cup whisky. Your call which whisky you use, but we recommend an Irish whiskey — it's a lighter spirit style and works well in recipes
200 grams granulated sugar (about 1 cup)

156 grams light brown sugar (about 1 cup)

240 grams all-purpose flour (about 2 cups)

8 grams baking soda (about 1 1/2 teaspoons)

3 grams fine sea salt (about 3/4 teaspoon)

¼ teaspoon black pepper
⅛ teaspoon ground cloves
3 large eggs

2 teaspoons vanilla extract

1 cup chocolate chips

Powdered sugar, for serving (optional)


Make the magic happen in five easy steps.
---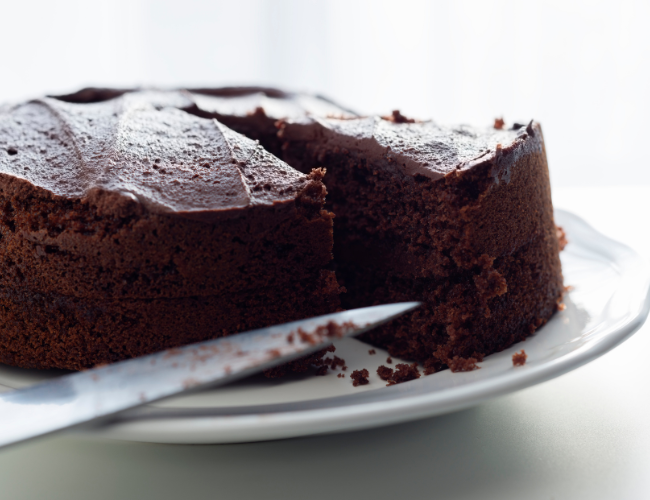 ---
Method:
1. Fire up your oven to 325 degrees and lather up a 10-inch springform pan with butter. Them dust the pan with 2 tablespoons of cocoa powder.
2. Warm the coffee, whisky, 12 tablespoons of butter and the remaining cocoa powder in a medium saucepan over low heat. Whisk it occasionally until the butter is melted. Then stir through the sugars until they've completely dissolved. Remove from heat and allow it to cool.
3. Fetch a bowl and whisk together the flour, baking soda, salt, pepper and cloves. In another bowl, whisk together eggs and vanilla.
4. Slowly whisk the egg mixture into chocolate mixture. Add the dry ingredients and whisk to combine. Then fold in chocolate chips.
5. Pour the gooey batter into the pan you prepared earlier. Pop the pan in the oven and bake for around 55 to 65 minutes. You'll know it's ready when you can pop a toothpick in the centre and it comes out clean. Let it cool on a wire rack and then remove the sides of the pan. Give it a light dusting with powdered sugar before you serve it.
Now pour yourself a dram and revel in the splendour of chocolate whisky cake. Did you give it a go? Good for you! We'd love to see your pictures. Share them with the Club on Facebook and Instagram.
We've adapted this recipe from NYT Cooking.
Not a Member yet? Join Australia's biggest community of whisky lovers free today.
Ready to receive world exclusive whisky?