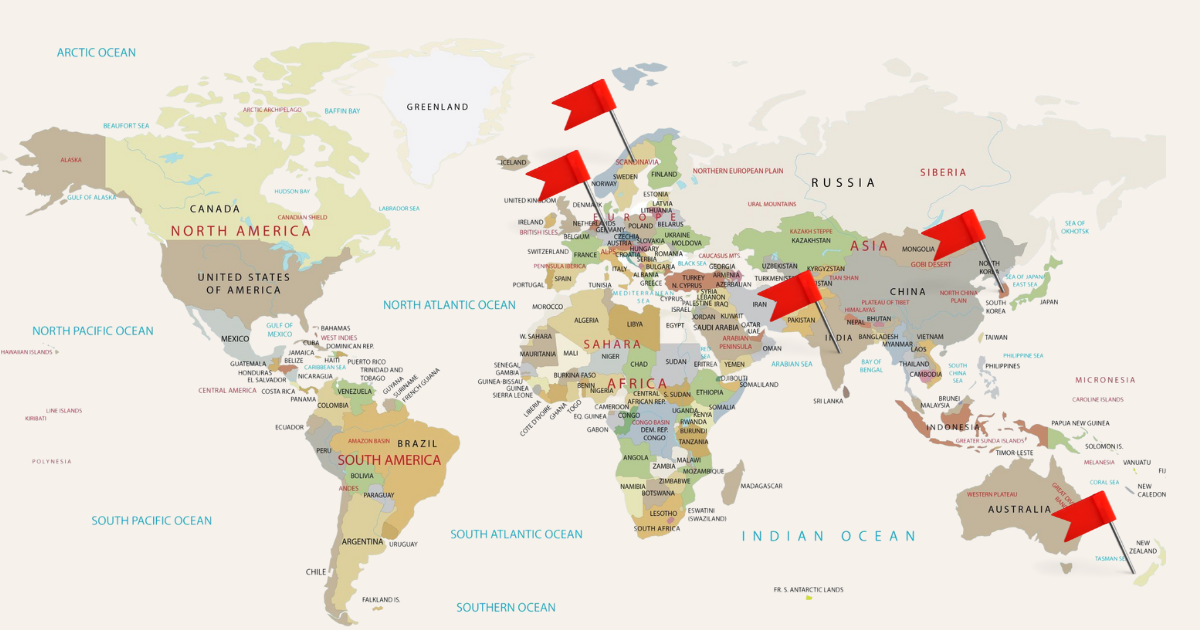 Emerging Whisky Regions You Need To Know About
Outside of Scotch's spiritual homeland, other countries across the globe are embracing the dram and have a thriving whisky culture. You know what that means: more whisky for us! Hooray! Read on for a list of all the emerging whisky regions you need to know about. We bet some of them might surprise you.
New Zealand
Sheep, savvy b, Lord of the Rings and now whisky? The land of the long white cloud is fast becoming the land of the stiff hard dram, with distilleries popping up all over the island.

Scottish settlers introduced whisky distilling in the 1800s. But alas, the industry suffered from anti-competitive practices coming from the UK in the 1870s. And by the time bureaucratic paperwork was done, only a few distilleries were left operating. The last distillery standing, Willowbank, turned off its still in 1997.

And then it was crickets on the New Zealand whisky front.

These days, Aotearoa is also amid a craft whisky movement. There're 19 active distilleries and many more in the works. And they take their whisky very seriously.

In February 2021, New Zealand created a governing body (like those in Scotland and the US) which regulates the country's whisky production through clear guidelines and strict requirements. The rules pretty much adhere to those in Scotland and Europe.
Whisky to Watch: Pōkeno Whisky Company
Tucked into a warm and sometimes misty valley, Pōkeno whisky is New Zealand's best-kept secret and largest single malt whisky distillery. Pōkeno sources its pure spring water from the nearby volcanic hills and sources its barley from family-owned farms on the South Island.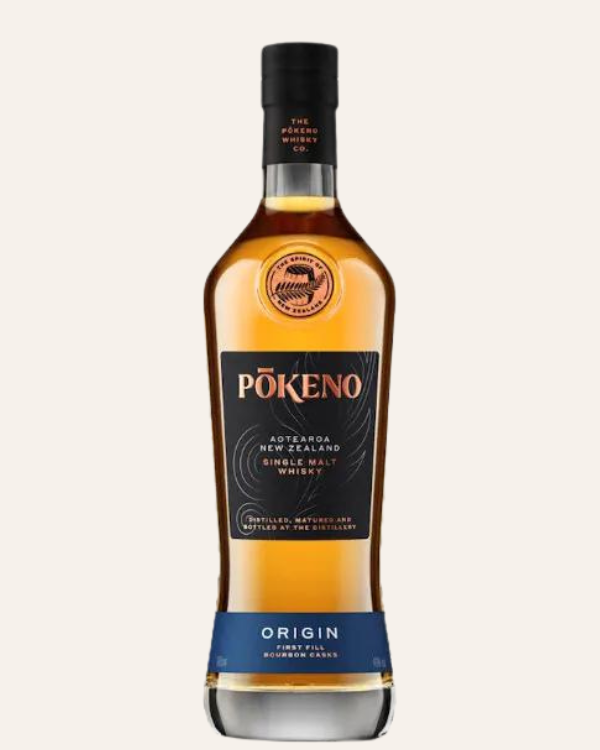 India
Let's get one thing straight. Indians really love their whisky, so it makes sense that they're producing some world-beating whisky that absolutely cleans up on the global award stage. (We're looking at you, Amrut, Paul John and Rampur.)

In fact, whisky's been India's favourite spirit for more than a century. And the whisky-drinking world is lapping up whisky from Japan, Taiwan and now India.

Domestic sales of Indian single malts are on the rise, too, as a new generation of Indians are dropping the notion that imported whisky brands are better than homegrown ones.
Whisky to Watch: Paul John
With its single malt distillery based in Goa, Paul John's whiskies have won hundreds of awards since launching in 2012. In fact, it's the first whisky to have its entire range be awarded Liquid Gold.

Not only that, but Michael D'Souza won 'Master Distiller/Master Blender of the Year 2017' at the Icons of Whisky India Awards, and Paul P. John was honoured as the 77th inductee into Whisky Magazine's Hall of Fame in 2022. When you try this month's Paul John Port Cask, you'll taste why the whisky world is losing its mind over the distillery.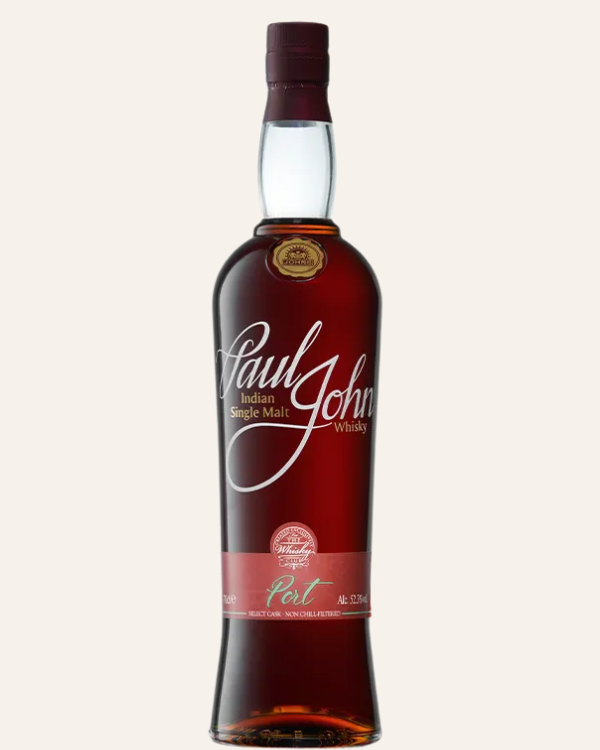 South Korea
Move over Soju, South Korea is embracing single malt and the whisky world has its eyes on this up-and-coming region. And trailblazer Three Societies is leading the pack. Established in 2020, Three Societies is the first single malt distillery in South Korea.

The distillery was founded by Bryan Do who was inspired by the whisky-making prowess of South Korea's neighbours, Japan and Taiwan.

At first, Do's seemed like a risky move — in 2020, the amount of whisky imported into the country was at a 21-year low. Do teamed up with Andrew Shand, a master distiller from Scotland and the distillery released its first malt, Ki One, last year.
Whisky to Watch: Three Societies
Three Societies Distillery is nestled in the hills of Namyangju, a city 40 minutes north-east of Seoul. Founder Bryan Do, a former television personality, started his foray into the booze business making craft beer but sold the brewery in 2018 to Anheuser-Busch InBev, the world's largest multinational beer group, and got into the wonderful world of whisky.

The distillery released a limited run of just 1,506 bottles, with only 500 being available in Korea, and only 200 of those being available to the public. The rest headed off to markets in the U.S.A., Taiwan, Japan, Singapore, and Hong Kong.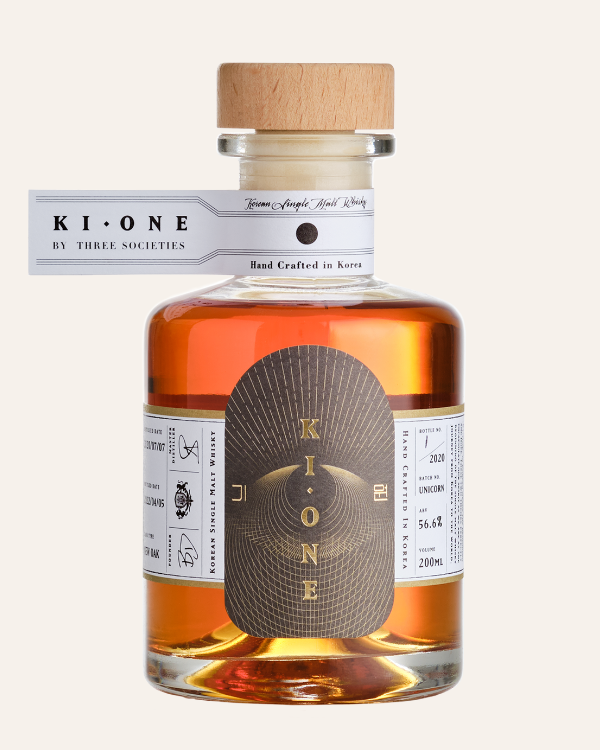 Germany
Just like a huge chunk of Western Europe, distilling spirits is über popular in Germany. But most German folks focused on fruit brandies. In the last few decades, some of those brandy producers and a handful of whisky mavericks have set their sights on distilling grain.

The country's fondness for beer is well documented, so the move to whisky is a logical step. These days there are a whopping 250 whisky producers — almost twice as many as in Scotland.

In 2020, the ultra-competitive International Wine and Spirit Competition announced that a German whisky was the best in the world, awarding Westfalian 2012 6YO Single Malt the top spot.
Whisky to Watch: St. Kilian Distillers
In a village with a mere 760 residents sits Germany's largest whisky distillery founded by Andreas Thümmler, Irish whiskey legend David F. Hynes and Master Distiller Mario Rudolf.

St. Kilian Distillers does whisky the good old-fashioned way from 100% barley malt from Germany and the Scottish Highlands. The distillery matures its spirit in a whopping 200 different types of casks from all over the world.

In 2020, the distillery dominated at the London Spirits Competition, collecting Spirits Of The Year, Whisky Of The Year, Best In Show By Country, Best Spirit By Value and Best Spirit By Package. Now they're some awards to hang on your fridge.
Honourable Mentions
Our Whisky Specialist Jonnie Edwards reckons you should also keep your eyes on the whole of Scandinavia, particularly Stauning from Denmark. Over the last two decades, more than 40 new whisky distilleries have been established. A lot of them follow traditional methods, some of them embracing their own Scandi style: Eimverk in Iceland uses sheep poo for drying malt and Mackmyra matures their casks underground in a mine.

And the Swiss are making a name for themselves on the global whisky stage, too. Now, there are around 59 brands of whisky coming from around 20 distilleries. Not bad considering whisky production has only been legal in Switzerland since 1999. Swissky, anyone?

There you have it. What do you think? Did we forget a region?

Not a Member yet? Join free now to get the best whisky in the world!
Ready to receive world exclusive whisky?