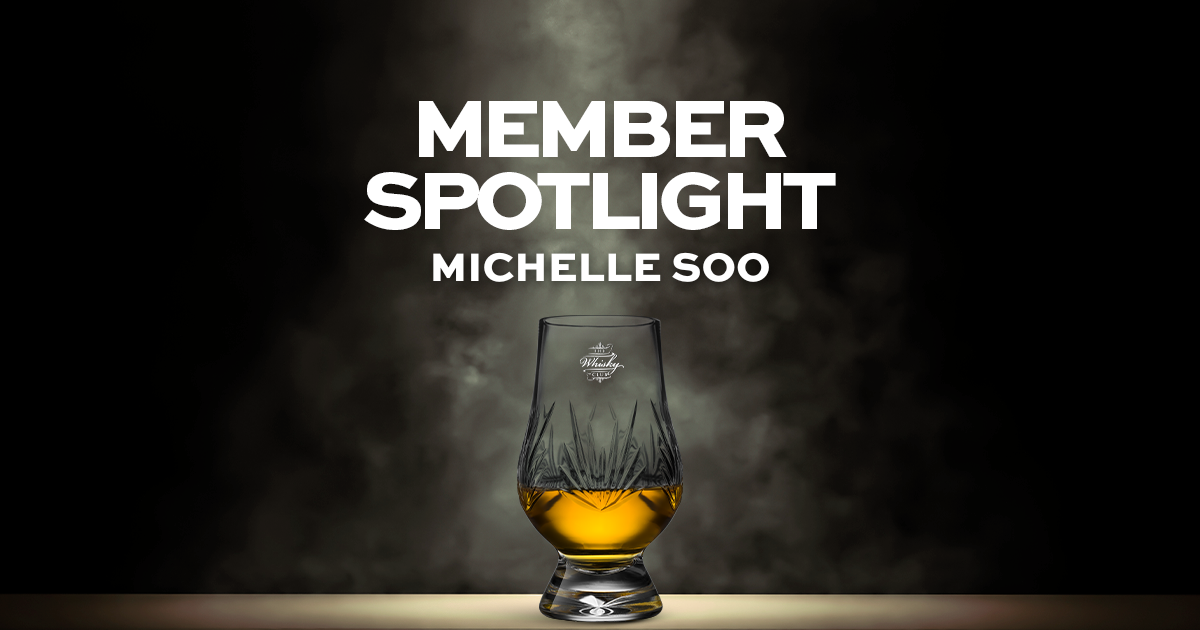 Member Spotlight: Michelle Soo
November 14, 2022
/ 2 mins
Welcome to our Member Spotlight series, where we shine a light on our wonderful Members who make up Australia's biggest community of whisky lovers.
Today we're saying g'day to long-term Member Michelle Soo. Let's get into it, shall we? Pour yourself a dram and get to know your fellow Whisky Clubbers a little better.
If you're keen to be our next Member under the spotlight (and score next month's whisky on the house while you're at it), shoot us an email at drams@thewhiskyclub.com.au.
Alright, over to you, Michelle.
1. How long have you been a Member? Six years and counting.
2. Where do you live? Perth, Western Australia
3. What's been your favourite Whisky Club release so far? I find it hard to pick favourites with anything. The Arran Moscatel Cask comes to mind, The Tomatin Port Cask, too. You guys were definitely a big influence in my introduction to wine casks. And I Really loved The Glenturret Peated Edition, to my surprise. You also introduced me to my Campbeltown staple, the Kilkerran 12. And of course, every single Glenfarclas!
---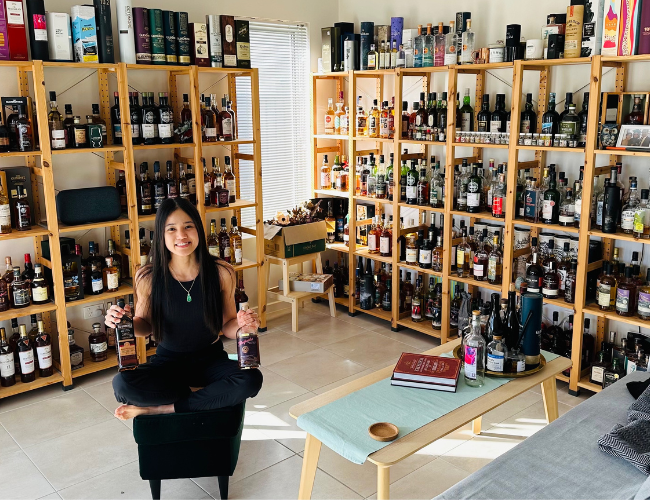 ---
4. How did you get into the wonderful world of whisky? I hated whisky, the smell and the taste, until about 2014. I started looking into whisky as a birthday gift for my housemate, who did like whisky. I fell in love with the concept and the history and philosophy during my research (water, yeast, barley, and time…how romantic!) and decided I will acquire the taste.
I remember going to a pub in Kingston in Canberra and asked the bartender to introduce whisky to someone who doesn't like it. It was a nip of Yamazaki 12, with two ice cubes. And the rest is history (ancient history it seems, that dram only cost $9).

5. What do you love about whisky? They are all so different, and all a labour of time and love. I'm a sucker for delayed gratification. It's the spirit, the cask, and time. I love the savoury salinity of Bruichladdich, which shows you that you don't have to have peat to be quintessentially Islay. And then they made the Octomore. I love how Glenrothes still tastes like Glenrothes when it aged in a Port cask instead of Sherry, but it tastes different. I love how Australian whisky has exploded into the world scene, and I love how it has grown over the years. What's not to love about whisky, really?
6. Is there a whisky you're saving for a special occasion? So many. I'm a hoarder at heart. And overly sentimental. Every single bottle my brother has gotten me I have "saved for a special occasion." Graduations, career successes, and weddings have gone by. I'm not sure what will ever be special enough. I reckon I WILL make it a point to open my Sullivan's Cove French Oak bottle I bought from the distillery in 2016 for a truly special occasion.
---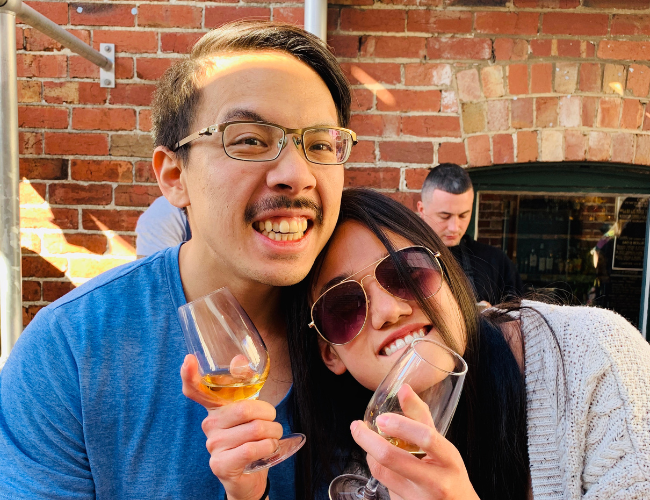 ---
7. Tell us a bit about your favourite whisky in your collection? No favourites, but I do go through phases. It was peat and Islay, then Sherry casks, then anything cask strength, and now I'm exploring the nuances of Bourbon casks (more difficult to hide your spirit in an ex-bourbon cask). Ones that come to mind were the Adelphi Breath of Speyside, and Limeburner's Director's Cut last year (a peated Sherry cask matured). My very first favourite was the Ardbeg Corryvrecken.
8. If you could share a dram with anyone, anywhere, what would you drink, who would you choose and where would you be drinking? I'm a boring person with no particular aspirations. I'd have a dram with anyone who would have one with me. Even better if they would recommend one to me.
9. What's your favourite thing to eat while you're having a dram? I personally don't like food pairings (I hoard all my food during tastings and eat at the end, once I'm done with all my whisky, because I feel food does change what the dram smells and tastes like). If I had to, I would occasionally have a Haigh's truffle or two with a Sherry or Port cask matured whisky and a book. I've just started Mort by Terry Pratchett.
10. Other than whisky, is there anything else you collect? I used to be really into trading card games, although I've given most away (I had TWO Charizards once upon a time). Nothing else now.
11. Finish this sentence: whisky is... [insert inspirational quote]
Not a Member of Australia's biggest community of whisky lovers? Join free now to get in on the whisky action and this awesome Club of ours!
Ready to receive world exclusive whisky?