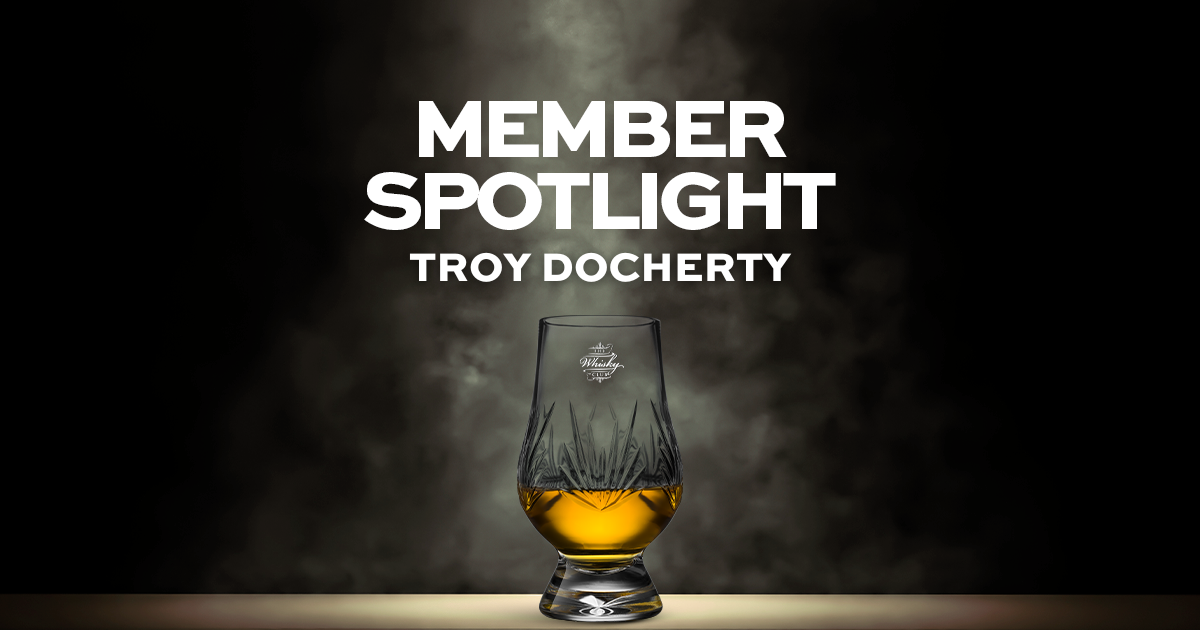 Member Spotlight: Troy Docherty
September 05, 2022
/ 2 mins
Welcome to our Member Spotlight series, where we shine a light on our wonderful Members who make up Australia's biggest community of whisky lovers.
Today we're saying g'day to Member Troy Docherty who lives in Hastings on the Mornington Peninsula. For most of his life, Troy's been a chef.
As a young lad, he went to Europe and cooked for the Australian ambassador to the Netherlands and managed a team of 60 chefs. He's also got a very cool home bar.
Let's get into it, shall we? Pour yourself a dram and get to know your fellow Whisky Clubbers a little better.
If you're keen to be our next Member under the spotlight (and score next month's whisky on the house while you're at it), shoot us an email at drams@thewhiskyclub.com.au.
Alright, over to you, Troy.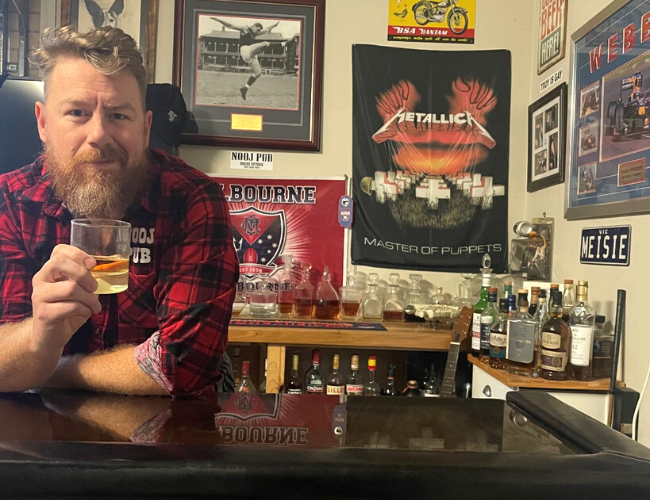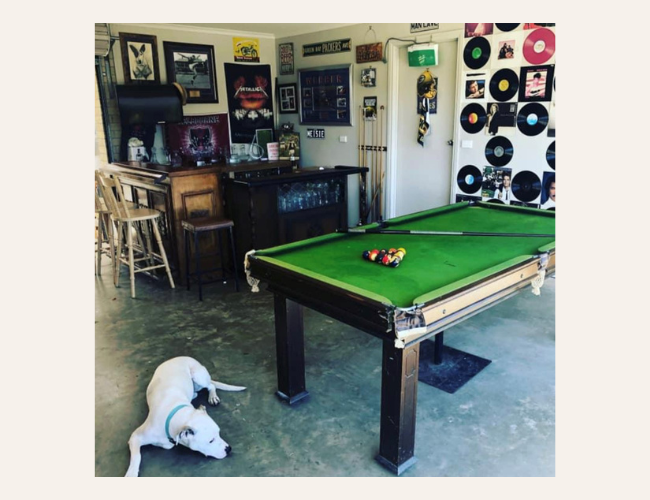 1. How long have you been a Member? September 2020. So, coming up on my one-year anniversary. I don't know if that's paper or wood — pretty sure it's not diamond. I believe it might be whisky…
2. What's been your favourite Whisky Club release so far? Well, can you really pick a favourite? It's like saying which is my favourite child. Ok, I'll give you my top three: Bushmills Causeway, Morris Tokay and Starward Tawny.
3. How did you get into the wonderful world of whisky? I come from a long line of whisky drinkers: grandpa, dad, my brother and everyone before them.
4. What do you love about whisky? The fact that the slightest change during maturation can give profound differences. In that way, it's a great comparison to life.
5. Is there a whisky you're saving for a special occasion? Macallan 1841 replica. It was given to me by a mate on my 30th birthday. He wasn't a whisky drinker at the time, and I told him that I would only open it with him when he learnt to drink whisky. He's now a Club member with a better collection than me. We will open it on my 50th.
6. Tell us a bit about your favourite whisky in your collection. Same answer to question three. The one that I'm most obsessed with currently is The Glenallachie, 12YO Sauternes Wine Cask Finish. it's off the charts, man. It's toasty, vanilla and one of those ones that you can literally sip on, with or without ice. It doesn't matter how you go about it.
There's two distilleries that I've always been obsessed with: GlenDronach and Glenallachie. The Whisky Club's Glendronach was awesome. I think that was my first whisky from you guys
8. If you could share a dram with anyone, anywhere, what would you drink, who would you choose and where would you be drinking? My grandpa, at his bar (which is now in my bar/garage) sipping on The Macallan 18 Year Old Triple Cask.
It wasn't until I came back from cooking in Europe that I started drinking whisky the way I do now. And that was because of my old man. He came to visit me, and we went over to Scotland. And suddenly I was a whisky drinker.
We went to a bar in Moffat called The Black Bull Inn. It's where the poet Robert Burns used to drink. It's one of those bars in Scotland which is literally older than Australia. I think they had 110 whiskies behind the bar and the old man said, "You start that end, I'll start this end and we'll try and meet somewhere in the middle."
And that's what we did over a couple of days. That was my first real foray into drinking whisky properly.
9. Other than whisky, is there anything else you collect? Decanters! I have a whole bar filled with them!
10. What's your favourite thing to eat while you're having a dram? Salami and cheese pinwheels as made by the snack queen, my wife, every whisky Monday.
But I also enjoy Yarra Valley Chocolatier Sea Salt 53% Cocoa or carrot risotto. Chocolate and whisky are such an iconic combination. And the flakes of sea salt open up the flavour palate.
Carrots are really earthy and sweet. So, they go well with good whisky. I'd have a heavily peated whisky with carrot risotto because the earthiness from the peat comes through from the smoke and marries really well with carrot.
11. Whisky Monday? Colour us intrigued. Go on, Troy. Tell us more. Me and a bunch of mates get together and we just taste whisky. It's called whisky Monday, but it's not really necessarily about the whisky. We like drinking whisky. That's why we do it, but it's more about the guys getting together and talking.
We don't really call it a club. It's just what we do. There's up to about 15 of us now and there's a huge mix of different people. We've got myself, a former chef; my brother who runs the drivers at Yarra Trams; A restaurant owner; A horticulturalist; A sparky and a guy who builds trains. It's such an eclectic mix of people, but we've all come together over a passion for whisky.
At the end of the day, the most important thing is that we're talking and we're communicating, that's the big thing — the community. Through the pandemic, I think every one of us realised how important the group was to us, to each other.
The world was turning to s***, and we had whisky Monday. and we could be open and honest. There's been times where we'll just be sitting there talking about life and a couple of us will just start crying. It's tough, you know. We're all dads and we're seeing a world that we don't necessarily like, and we're trying to bring kids up in that world.
So, whisky Monday has become this bit of hope — a bit of light in the darkness for us so that we don't have to do it alone, so to speak. So, yeah, it's like a support group with lots of added benefits.
12. As a chef, how do you go about tasting whisky? I try to go approach each whisky with a completely open mind — free from what I've read and try to really discern what I can get. And sometimes, I'll taste things that my mates won't be able to. I'll generally taste the whisky first and then go back to the notes for comparison.

Not a Member of Australia's biggest community of whisky lovers? Join free now to get in on the whisky action and this awesome Club of ours!
Ready to receive world exclusive whisky?