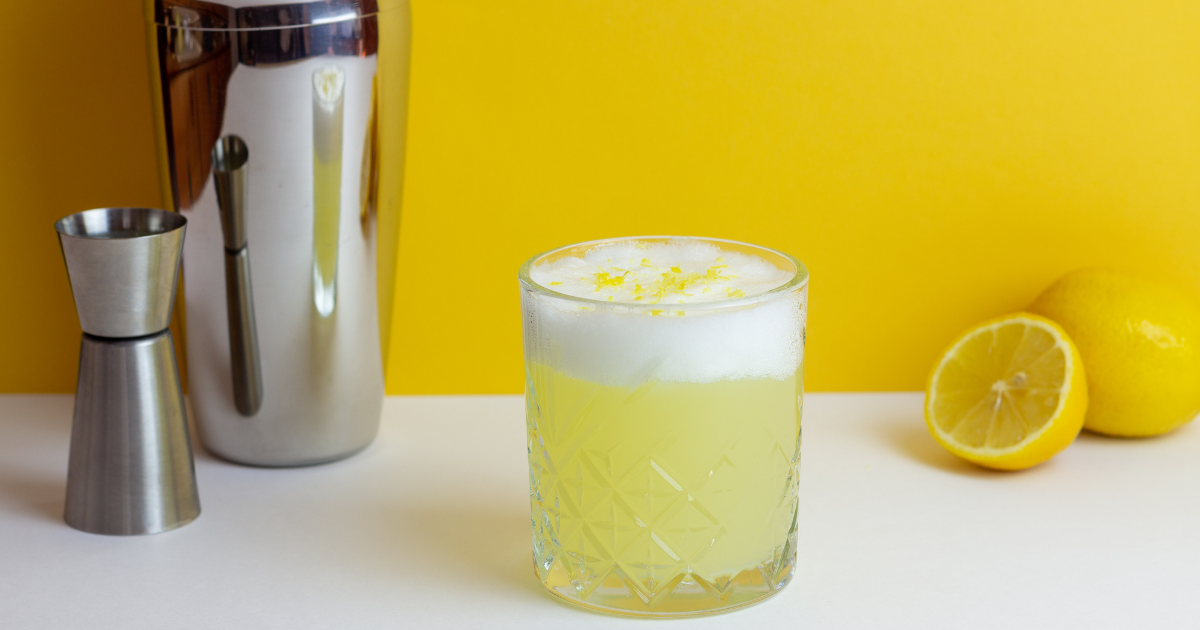 Whisky Sour Recipe
The Whisky Sour is an absolute classic cocktail. It's made with a few simple ingredients and it's the perfect mix of sweet and sour.
Not keen on egg whites? No worries. You can swap it out for some aquafaba (the liquid in a can of chickpeas). Egg white (or aquafaba) is included to give Whisky Sours a rich, frothy and velvety texture.
Alrighty, let's make a whisky sour! This recipe makes one cocktail.
Whisky sour Ingredients:
60ml whisky – you choose
30ml fresh lemon juice
7.5ml sugar syrup (see below for instructions)
1 egg white
Ice
Orange peel, cocktail cherry, lemon peel, lemon zest or Angostura bitters to garnish
Whisky sour method:
1. Put all the ingredients except the garnish and ice in a cocktail shaker and give it a shake for about 15 seconds.
2. Add the ice to the shaker and shake for another 30 seconds
3. Strain the Whisky Sour into a glass (ice is optional). Then put on your garnish of choice and enjoy!
How to make sugar syrup
This recipe makes around 1.5 cups of sugar syrup. If you want a thicker syrup, double the sugar.
Ingredients:
1 cup water
1 cup granulated sugar
Method:
1. Heat the water in a small saucepan over medium-low heat until it's hot, but not boiling.
2. Then stir in the sugar until it's fully dissolved.
3. Allow the syrup to come down to room temperature before you store it or use it in your cocktail.
Store it in the fridge for up to three weeks.
Share your pictures with us on Facebook and Instagram with the hashtag #thewhiskyclubau if you give it a go.

Not a Member of Australia's biggest whisky community? Join free now for world-class whisky you won't find anywhere else.
Ready to receive world exclusive whisky?