Top Five Sazerac Releases You Need to Try
Heard of George T. Stagg, W. L. Weller and the holy grail of bourbon that is Pappy Van Winkle? Chances are, you're a whisky nerd and you already know these cult favourites come from the mighty drinks dynasty Sazerac. Paul John, the distillery behind our exclusive Port Cask perfection, is the only single malt in Sazerac's illustrious stable. And if you're only as good as the company you keep, you know Paul John is going to be seriously good.
Who is Sazerac?
The short answer? Sazerac is a drinks company with a very long history. Based in New Orleans, Sazerac has an almost 400-year story. We know you're busy. So, we won't delve into four centuries of detail. The abridged version of the Sazerac story begins in the Cognac business in France in the 1630s to 1800 which led to the inception and popularity of coffee houses and bars in New Orleans; the Sazerac Cocktail; to the home of some of the world's most highly prized spirits you need to put in your glass at least once in your life. Here's our pick.
Pappy Van Winkle's Family Reserve 20 Year Old
Seriously, you haven't experienced mind-blowing bourbon until you've tasted this. It's the #1-rated bourbon whiskey in the world with a 99 out of 100 rating from the World Spirits Championship. Put it this way. When people want to pull out all the stops, they pull out a Pappy. It's the holy grail of bourbon. Very few bottles make it to this great southern nation of ours. And you know what they say: it's not what you know it's who you know — turns out we know the right people. We've managed to get out hands on one bottle. Find out how you can own a bottle of Pappy Van Winkle's Family Reserve 20 Year Old here.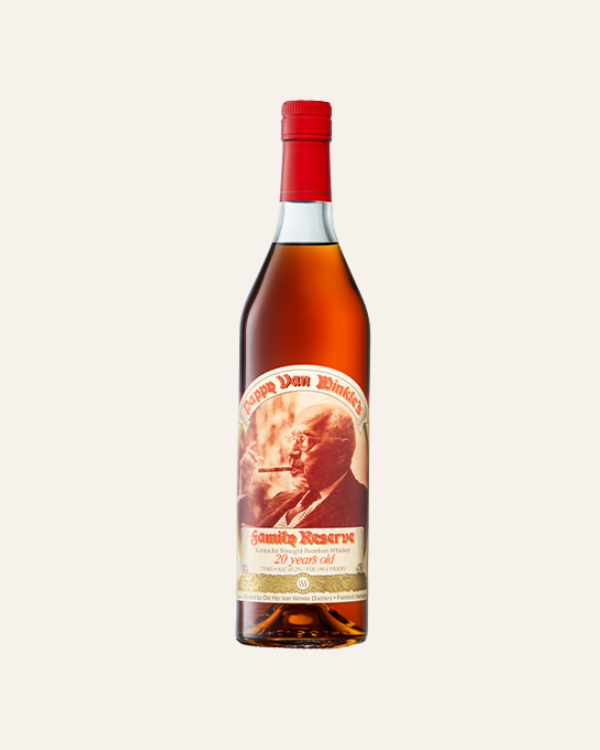 Blanton's Single Barrel
This is some super swanky bourbon and the world's very first single barrel bourbon. Before 1984, there was no such thing as 'single barrel bourbon' (bourbon taken from one barrel and bottled as it is). Blanton's Single Barrel comes from an elite squad: the super-premium bourbon category. It's also one of the bourbons credited for reviving the industry.

Blanton's Original Single Barrel was once designated for ambassadors, dignitaries, and Colonel Blanton's family and friends. Today, everyone has access to a bottle. But that doesn't mean it's easy to find one.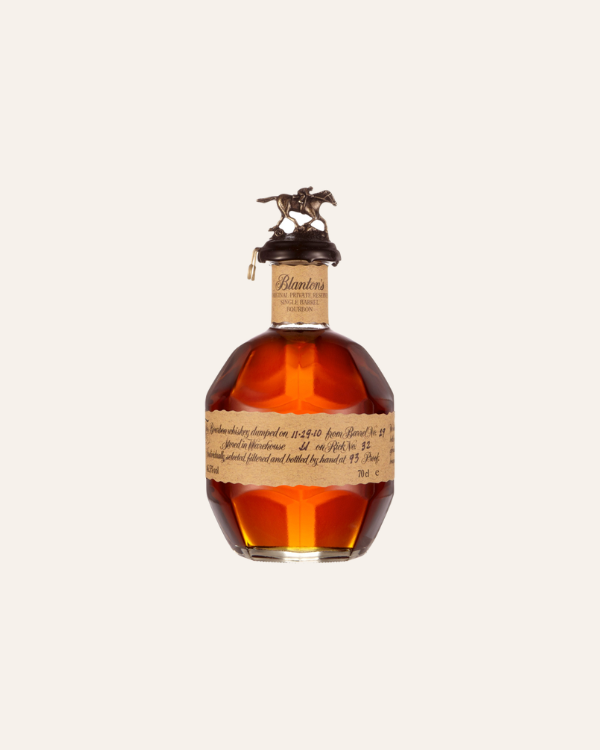 W.L. Weller C.Y.P.B
What's your ultimate whiskey? The folks at Buffalo Trace (where this glorious juice is made) begged the question in 2015. They asked whiskey drinkers to "Craft Your Perfect Bourbon" (C.Y.P.B.) by choosing their ideal bourbon recipe, proof, warehouse location and age. The people spoke. W.L. Weller C.Y.P.B is a wheated recipe bourbon, aged on the highest warehouse floors for eight years and bottled at 95 proof. This limited edition was voted the best bourbon of 2021 at the San Francisco World Spirits Awards. Hmm… Craft Your Perfect Whisky of the Month, anyone?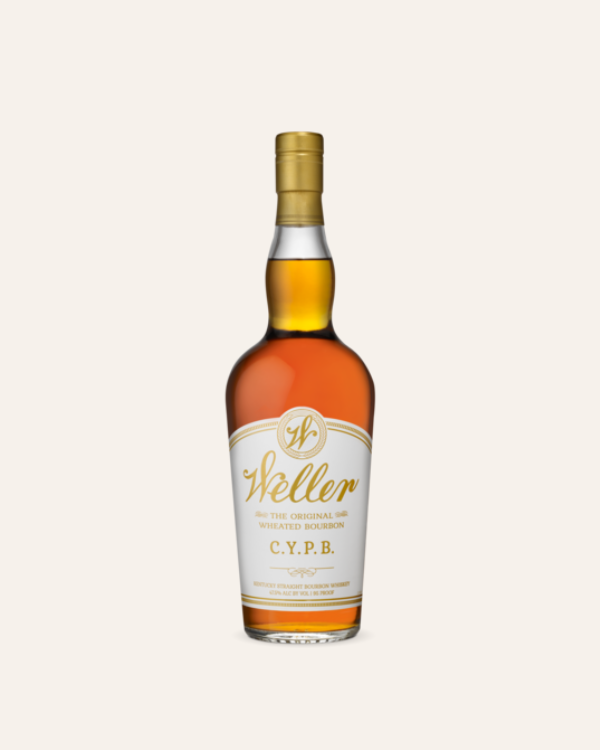 E.H. Taylor, Jr. Small Batch
Colonel Edmund Haynes Taylor, Jr. sure did leave a mark. As one of the founding fathers of the bourbon industry, Colonel Edmund Haynes Taylor, Jr. left one helluva legacy. At the close of the Civil War, he purchased the O.F C. Distillery and dedicated his life to distilling and developing innovative techniques that are still used today. Made by hand, this small batch bourbon whiskey has been aged inside century-old warehouses constructed by the Colonel himself.  Barrels are evaluated and selected to create a perfect blend of distinctive character that's like no other. It's delicious. It's moreish. It's a must-try.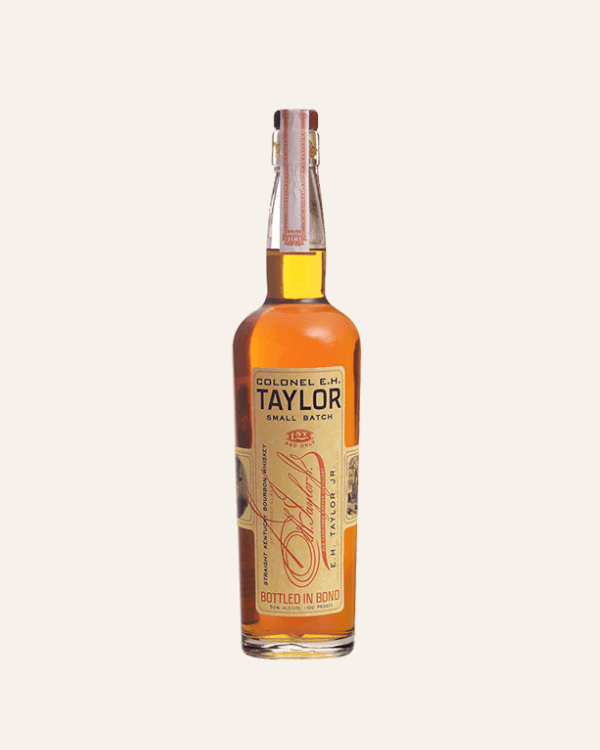 Paul John Port Cask
As we said, Paul John is the only single malt in Sazerac's stable. And they're one of the most highly awarded distilleries on the planet. Inspired by Glenmorangie in Scotland with its tall stills and fruity spirit, Paul John has been winning multiple gongs across all the global whisky competitions that people care about. Paul John is also the world's first distillery to have its entire core range certified Liquid Gold (scores above 94.5 points). And we're super chuffed to partner with the distillery to create the vibrant, sticky and luscious Paul John Port Cask. It's no wonder Sazerac absolutely flocked to be a part of the Paul John story. And once you try this, we know you'll be as charmed by the distillery as we are.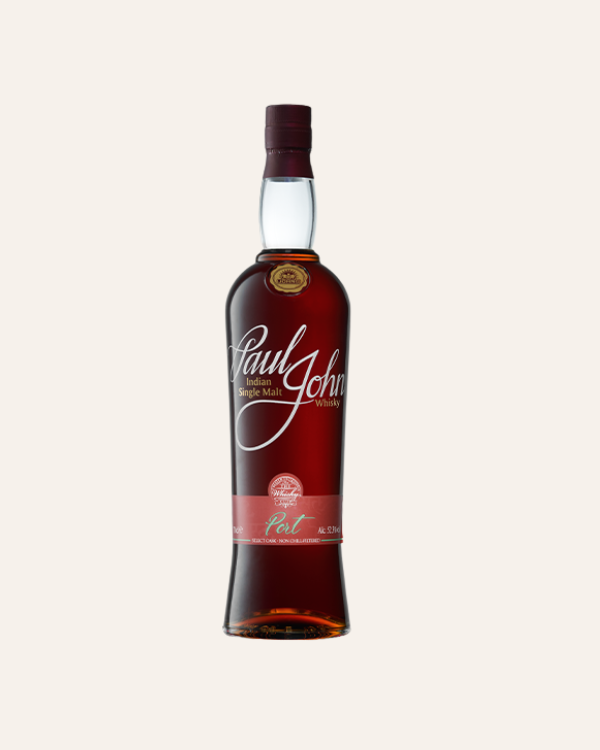 Ready to receive world exclusive whisky?