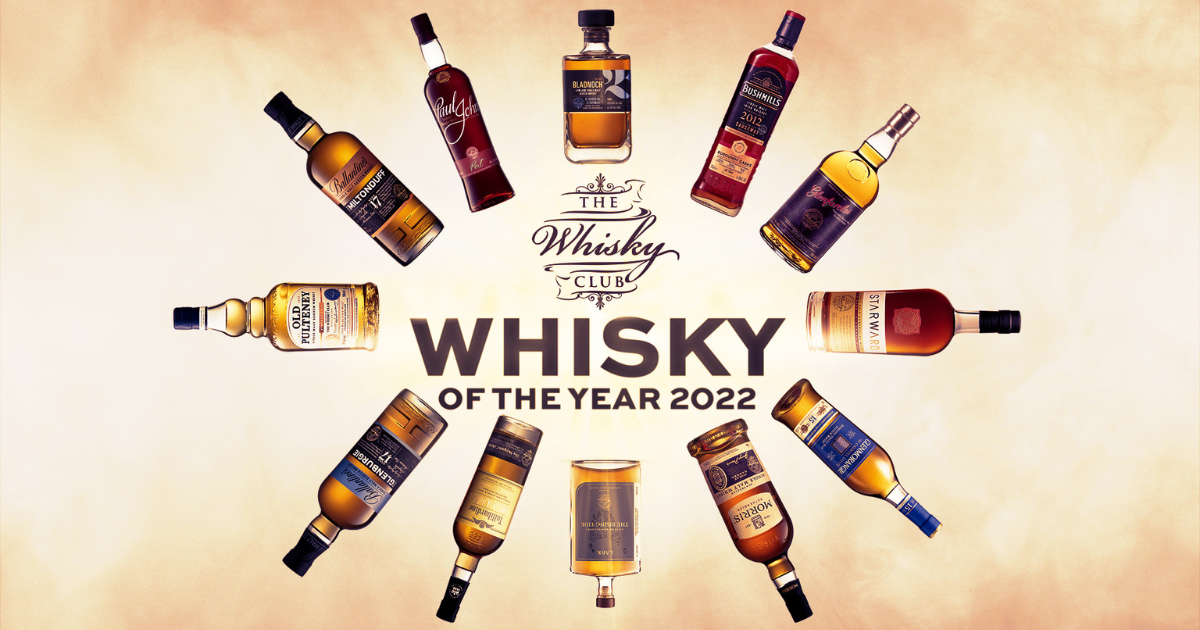 Whisky of the Year 2022
January 28, 2023
/ 3 mins
The votes are in, they've been counted, and counted again. The results were close, but we have our winner. Is your favourite malt our 2022 Whisky of the Year?
Read on and find out.
Every year, we ask our Members to cast their minds and taste buds back through the last 12 months and vote for their favourite whisky.
As usual, we received an overwhelming response and plenty of love for 2022's mega line-up of liquid.
We kicked the year off with the zesty Tullibardine The Murray Cask Strength 2008 Vintage, saw the year out sipping in style with Starward Cognac Cask, and enjoyed an epic whisky every month.
Thanks, everyone for casting your votes and massive congratulations to the winning voter. Read on to see if it was you.
Let's not keep you waiting any longer… here are your top-five favourites from 2022.
5. Lark The Rising Tide — July
In July, we celebrated 30 years of craft distilling in Australia with Lark The Rising Tide, a marriage of single malts from six Tasmanian distilleries.
Coming from distilleries all around the state, The Rising Tide is made with single malts matured both close to the ocean and in the Tasmanian Highlands. Predominately Australian Port and Sherry casks, some were matured in a dunnage style warehouse, lying on the cold floor of near 200-year-old buildings, while others were racked three casks high in tin sheds, maximising the effect of changes in the weather.
And boy oh boy did it taste great!
"It's just darned good whisky - I even had a Scottish friend admit it was better than any Scotch whisky he'd tried," Mishka Gora.
And the best bit? For this month only you can get another bottle while stocks last.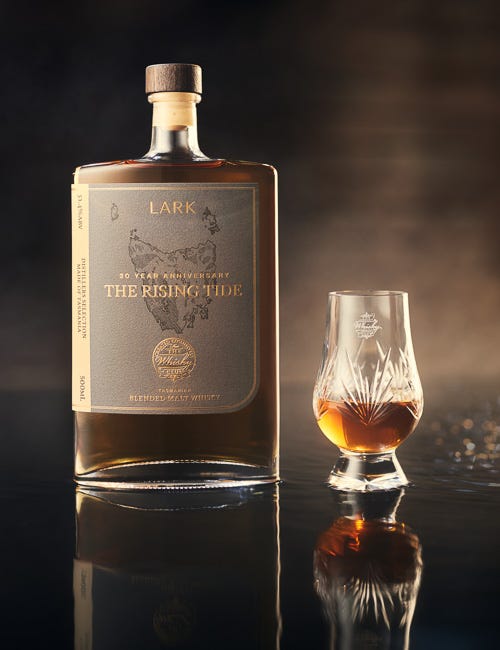 4. Glenfarclas Oloroso Sherry Casks 2012 Vintage — September
Family-owned and wholly independent for 157 years, Glenfarclas still makes whisky the same way it always has. This is a distillery that knows what it's doing, that doesn't follow trends and sings to its own beautiful tune. And as they say, if it ain't broke…
Once again, we worked closely with the family to deliver Club Members a very special one-off 2012 vintage release, matured fully in Oloroso sherry casks that were hand-picked from a single Sherry bodega in Spain.
Those years spent in Oloroso imparted plenty of those classic flavours into this very special Glenfarclas 2012 Vintage, leaving Members salivating all September.
"I love a sherry bomb. In my mind Glenfarclas do it better than anybody else, and the 2012 Oloroso cask is just yet more proof of this. This bottle was finished in the blink of an eye," Leigh Zemski.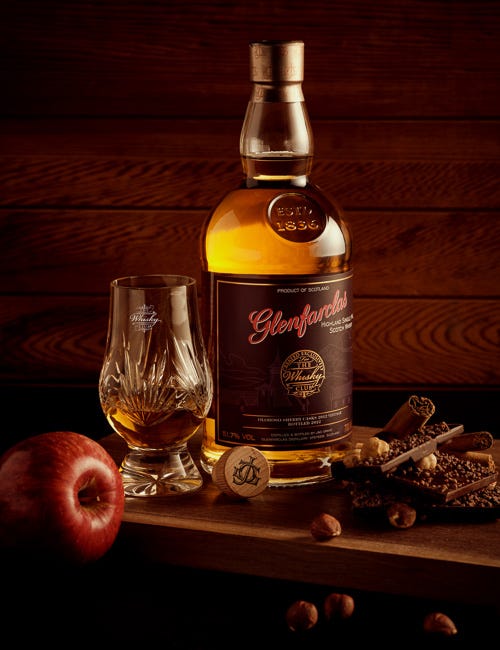 What a way to spend May, sipping on this one! Starting with 60% American oak ex-Bourbon casks, whisky legend Dr Nick Savage from Bladnoch then brought in 20% new American oak casks, and for the first time ever 20% peated Oloroso Sherry Spanish oak quarter casks when creating Ember Casks.
With moreish notes of toasted marshmallows, chocolate mousse and the long-lasting campfire embers from which it takes its name, Bladnoch Ember Casks was created exclusively for the Club, and Members love it.
"Amazing sweet and smoky taste! It is too difficult to have just one. When I think of the taste that epitomises a perfect scotch, Bladnoch Ember Cask is that taste," Jason Hjorth.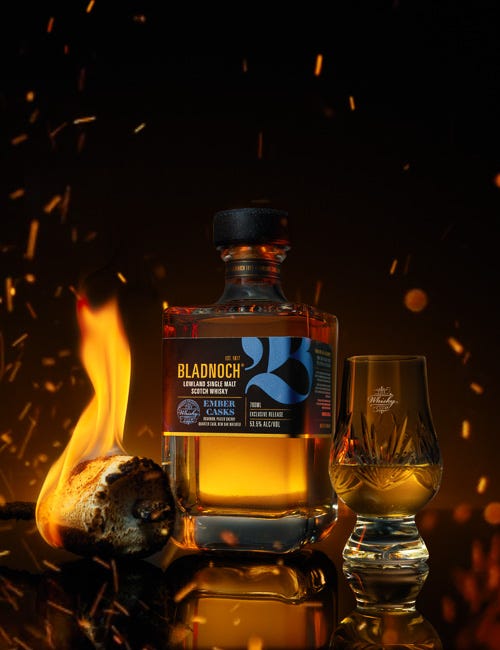 2. Morris Tokay Barrel — April
In April, our friends at one of Australias newest distilleries, but one with over 160 years of tradition, Morris Whisky of Rutherglen, Victoria showed the world how it's done with Morris Tokay Barrel, created exclusively for the Club. And did the Club ever love it!
Head Distiller Darren Peck has created a truly special, sticky, and decadent dessert whisky for your sipping pleasure, that not only showcases the distillery's bright, malty, and clean spirit, but their delicate Topaque fortified wine. With toffee, butterscotch and nuts on the nose, muscadelle grapes with more rich and intense toffee, mocha and soft caramel on the palate before finishing big with a supernova of creamy malt and luscious fruits, it was bound to be a hit.
And it was. Morris Tokay Barrel went on to score a Double Gold medal at the 2022 San Francisco World Spirits Competition, as well as Master at the Spirits Business Luxury Masters 2022, and now here it is holding down second place in the Club's Whisky of the Year awards.
"It was such a surprise! A distillery I'd never heard of, in a cask I'd never heard of, creating a flavour I couldn't have dreamed of. I've since tried a few different cask expressions from Morris and they've all been great," Marc Glassman.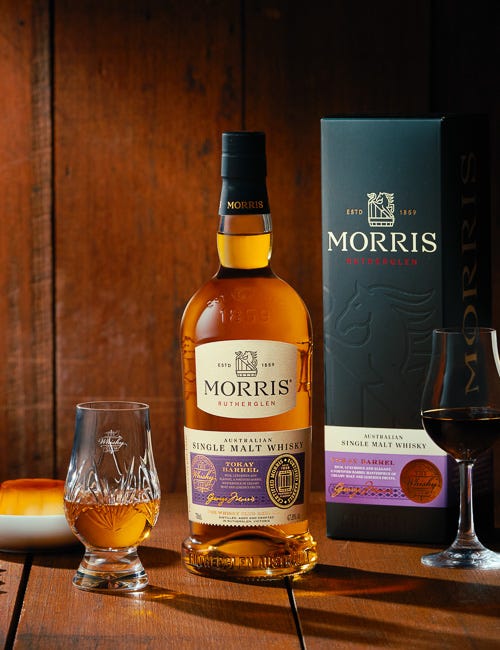 1. Bushmills 2012 Burgundy Cask — October
Finally, here it is. Our Whisky of the Year for 2022, as voted by you, is Bushmills 2012 Burgundy Cask! What a way to complete our trilogy of world-exclusive collaborations with the world's oldest whiskey distillery!
The spirit was first laid down in 2012 in Bushmills' trademark Oloroso Sherry and Bourbon casks before a luxurious three-and-a-half-year maturation in Burgundy red wine casks from a French winery that was established in the 1400s, resulting in a heavenly experience of sweet, spiced stewed fruits with vanilla custard, indulgent dark cherries, strawberry jam and sticky butterscotch, finishing with vanilla truffle, creamy Neapolitan ice-cream, rocky road and a hint of almond.
Bushmills 2012 Burgundy Cask was the first release with the distillery's new Master Blender, Alex Thomas' name on it, and is, as Alex herself describes it: "one of the best whiskeys that Bushmills have produced to date."
This is a whiskey that's packed with history, and now it's making it. We're glad you loved it, whisky lovers.
"It's hard to find words to describe how wonderful this whiskey is. Suffice to say in a field of fantastic drinks this stands as clearly the best," Steve Cocker.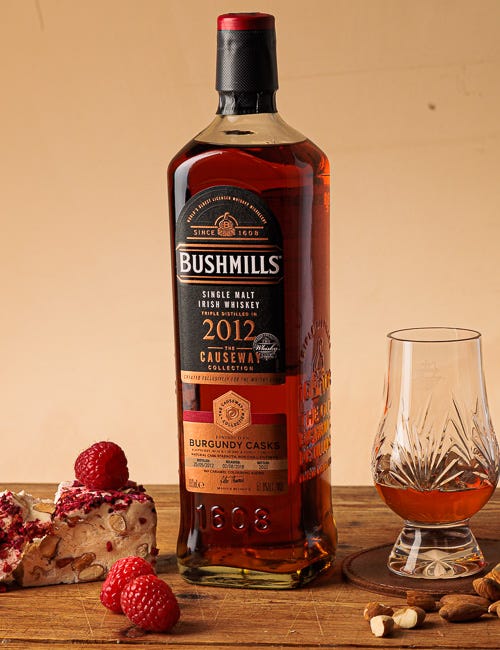 There you have it. The Club has spoken. Honourable mentions go to the Glenburgie and Miltonduff 17 Year Olds, as well as Paul John Port Cask.
What do you think? Did your favourite make the list? Let us know on Facebook.
And who's our lucky winner? Congratulations to James Graham! Thanks again to everyone for casting your votes.
If you think 2022 was an amazing year in whisky, just wait until you see what's still to come this year. Stay tuned for another year of amazing malts, whisky lovers.
Ready to receive world exclusive whisky?